NYC DOT presents many projects at community board meetings where the public may ask questions and provide feedback.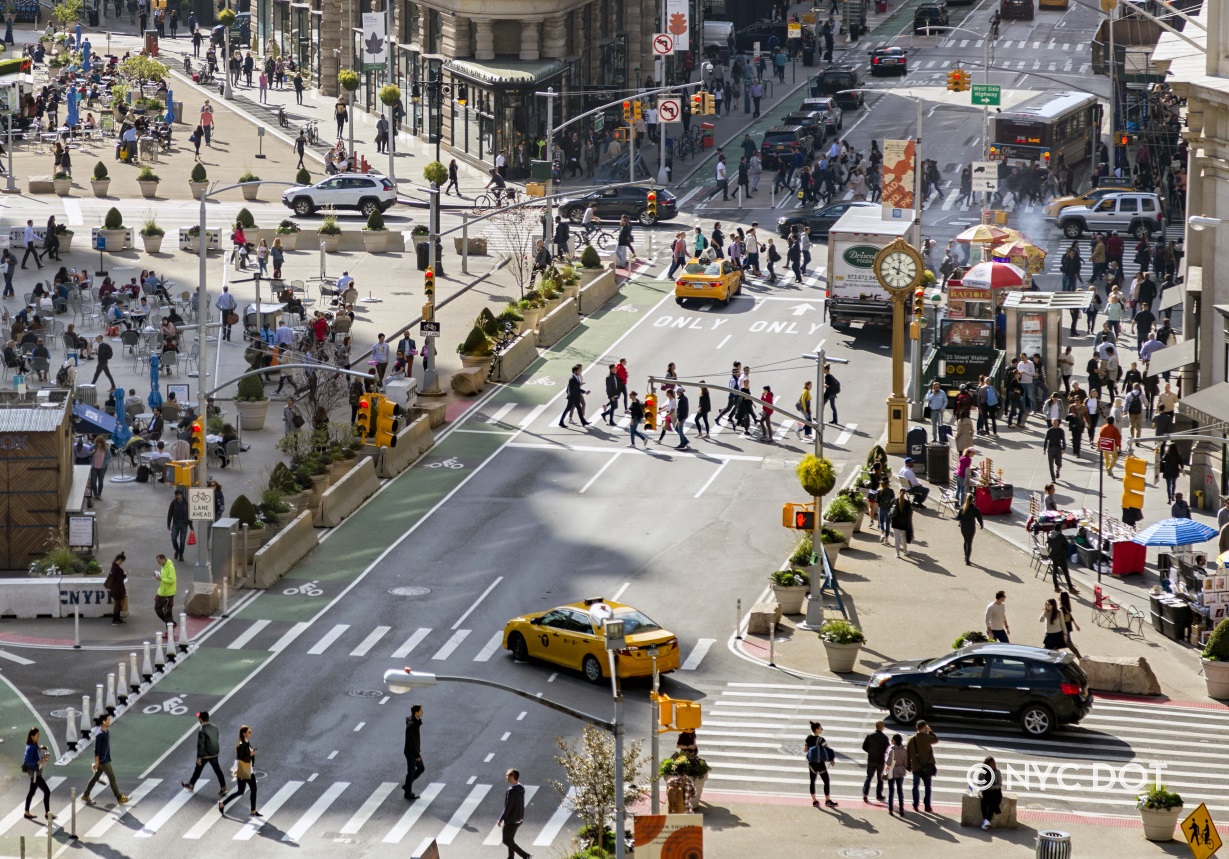 You may also provide feedback for a selection of current projects through NYC DOT's Projects & Initiatives page.
If you have questions, comments or concerns please contact the NYC DOT Borough Commissioners.
Pursuant to NYC Administrative Code §19-182.2, NYC DOT created a standard checklist of safety-enhancing street design elements that the department must consider for all major transportation projects (MTP).
See older projects from recent years: 2007, 2008, 2009, 2010, 2011, 2012, 2013, 2014, 2015, 2016, 2017, 2018, 2019, 2020, 2021, 2022