Deliveries in New York City
Close to 90% of NYC's goods are moved into and around the city by truck. Increased demand for deliveries to our homes and businesses has resulted in more trucks on our roads, creating environmental and safety risks.
NYC DOT is exploring alternatives to safely move goods through our city, emphasizing the importance of transforming the "last mile" – the final stage of delivery – by reducing the number of trucks delivering the last mile and expanding the use of more sustainable delivery methods.
Delivering New York: A Smart Truck Management Plan for New York City and Delivering Green: A vision for a sustainable freight network serving New York City highlight the critical work needed to execute New York City's shared vision for the future of safer, more efficient, and sustainable freight movement. They also lay the groundwork for many pilots currently underway or in development:
Blue Highways: Activating NYC's Waterways for the Sustainable Movement of Goods

NYC DOT and NYCEDC are dedicated to promoting the use of NYC's waterways for transporting goods in and around the city. By utilizing our marine facilities for freight, we can reduce our overreliance on trucks, reduce traffic congestion and improve air quality. This initiative aligns with the city's goal of reducing greenhouse gas emissions.
NYC is in the process of exploring a pilot program to facilitate new transloading operations of waterborne freight to sustainable last-mile delivery method at City-owned marine facilities.
NYC released a Request for Expressions of Interest (RFEI EPIN 84124Y0488) to invite interested respondents to better understand industry challenges and opportunities, including ways to implement and support businesses to engage in waterfront freight operations. NYC is interested in modernizing existing marine infrastructure, expanding access to the waterfront, and helping to develop a sustainable model for last-mile delivery that minimally impacts neighboring communities.
Learn more in our Blue Highways FAQ for industry partners.
Commercial Cargo Bicycles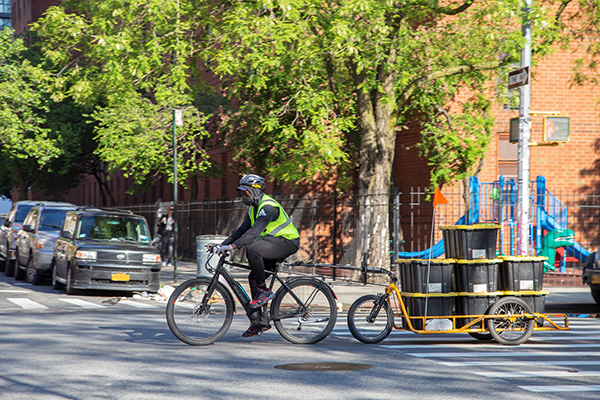 The Commercial Cargo Bicycle Program encourages companies to use cargo bicycles to make local deliveries in NYC.
Commercial cargo bicycles enrolled in the program may load and unload in commercial vehicle loading zones and at designated cargo bicycle corrals.
This program is open to any business interested in utilizing cargo bicycles for last-mile freight delivery.
Contact us online to enroll your company in the Commercial Cargo Bicycle Program.
Links & Resources:
LockerNYC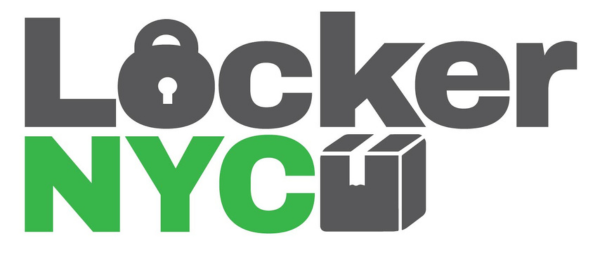 Every day in NYC over 90,000 packages do not make it to their destination. NYC is working to cut down on package thefts and reduce delivery truck trips by launching the LockerNYC pilot program.
The year-long pilot program will allow New Yorkers to conveniently receive and send packages using secure lockers on public sidewalks. The pilot will include 15 locations and offer customers free 24/7 access.
The program will be available to anyone who is interested and available across multiple delivery carriers.
Microhubs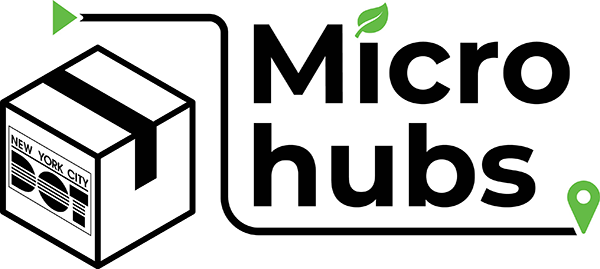 Transferring packages to smaller, low-emissions vehicles and human-powered modes like cargo bikes and handcarts for last-mile delivery reduces the number of big trucks on local streets. This helps protect our environment and promotes safer streets.
NYC will launch a pilot to create local delivery hubs, known as microhubs, to support the transfer of packages to more sustainable modes. These microhubs are part of the agency's effort to better manage the increased demands of e-commerce and incentivize cleaner delivery modes. These curbside or off-street locations will allow trucks space to unload items onto smaller, cleaner vehicles for last-mile delivery. The pilot will launch with up to 20 microhub locations around the city.
Learn more in our report summarizing research and recommendations for a microhub pilot.
Off-Hour Deliveries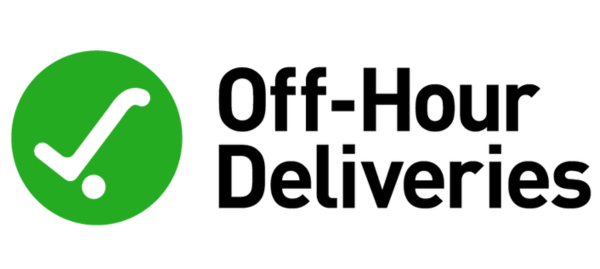 Trucks most often deliver to businesses during the middle of the day when streets are congested and demand for space at the curb is at its highest. Shifting commercial deliveries to the evening and overnight hours can help reduce traffic, double parking, and their related emissions, and requires buy-in from receiving businesses.
NYC DOT's Off-Hour Deliveries (OHD) program encourages goods delivery during the off-peak hours of 7 pm and 6 am in efforts to decrease congestion and truck emissions.
We work with businesses and delivery services to help develop the most efficient delivery method for each business.
Visit the OHD Program website to learn more and review the 2010 Pilot Report.