Overview
The future of New York City is one where everyone has access to reliable and environmentally-friendly transportation options, as well as safe and welcoming streets and public spaces.
NYC DOT developed the NYC Streets Plan, a five-year transportation plan to improve the safety, accessibility, and quality of the City's streets for all New Yorkers.
The plan involves an in-depth analysis of the current state of New York City's streets and responds equitably to the uniqueness of the City's many neighborhoods and local needs.
The plan was developed in response to Local Law 195 enacted in December 2019, which directs NYC DOT to issue and implement a transportation master plan every five years.
NYC Streets Plan (single-page pdf) NYC Streets Plan (spread pdf)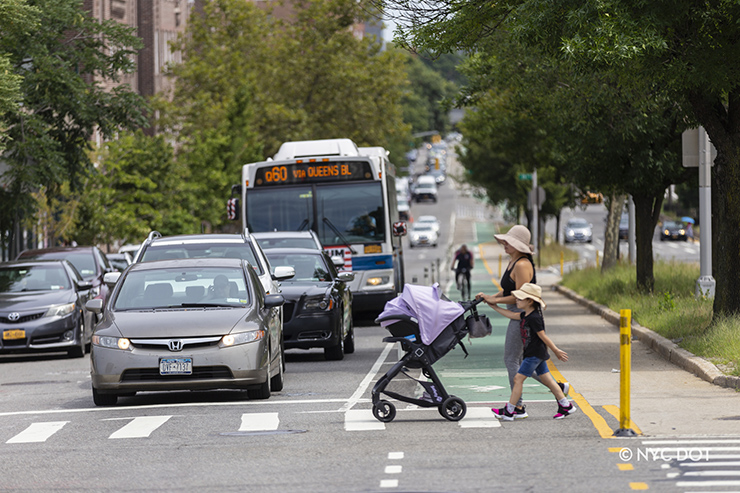 Public Engagement
Public outreach included virtual public workshops in all five boroughs in summer 2021 and an online survey, both of which allowed the public to give us feedback on their priorities regarding our streets. NYC DOT used the feedback to help understand overall transportation priorities as well as the specific needs of our City's diverse neighborhoods.
NYC DOT also conducted two virtual listening sessions on December 14 and 16, 2021, to review the Plan and receive additional feedback.
Resources
Workshop Presentations
Listening Session Presentations
Contact Us
You can submit questions or share your feedback on the NYC Streets Plan to NYC DOT. You can also contact NYC DOT online if you have general transportation concerns or suggestions.