NYC's Public Space Programming initiative brings free activities to public spaces, such as plazas and Open Streets. This program connects public spaces citywide with local organizations that host activities. All activities are free and open to New Yorkers of all ages and abilities.
Programming brings arts, culture, fitness, and educational experiences to neighborhoods in need. These activities also promote the positive use of public space. This program is focused on supporting neighborhoods in NYC DOT Priority Investment and Public Space Priority Areas, as identified in the NYC Streets Plan.
To learn more about programming activities on Open Streets and other public spaces, please email programming@dot.nyc.gov.
Cultural institutions and arts organizations may also apply to host an Open Street.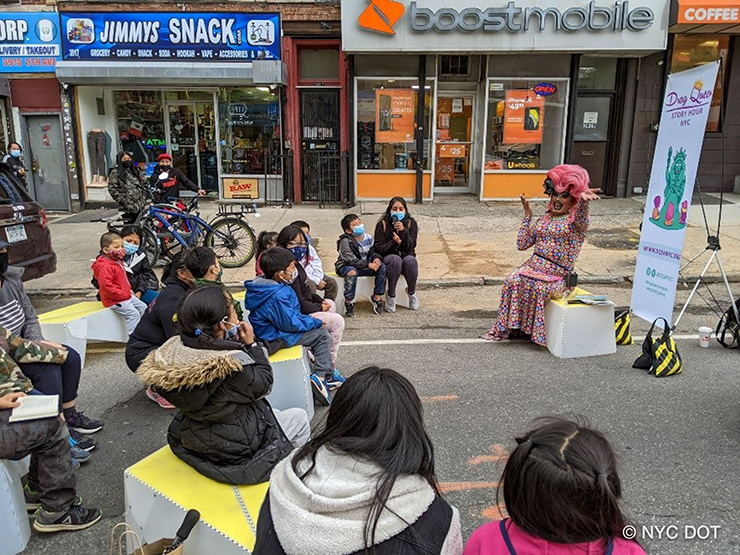 Public Space Programming Catalogue
This catalogue includes a list of non-profit organizations available to provide programming in NYC DOT managed public spaces. All activities on the list are free of charge and suitable for New Yorkers of all ages and abilities.
Download the Public Space Programming Catalogue
Programming Events
NYC DOT teams up with several Programming Partners, City agencies, cultural organizations, and non-profit institutions to provide a wide variety of events to public spaces throughout the City!
Below is a list of some of the exciting events we produced in recent years.
Sign up for our Public Space newsletter to learn about upcoming events
Make Music New York – Plaza by Plaza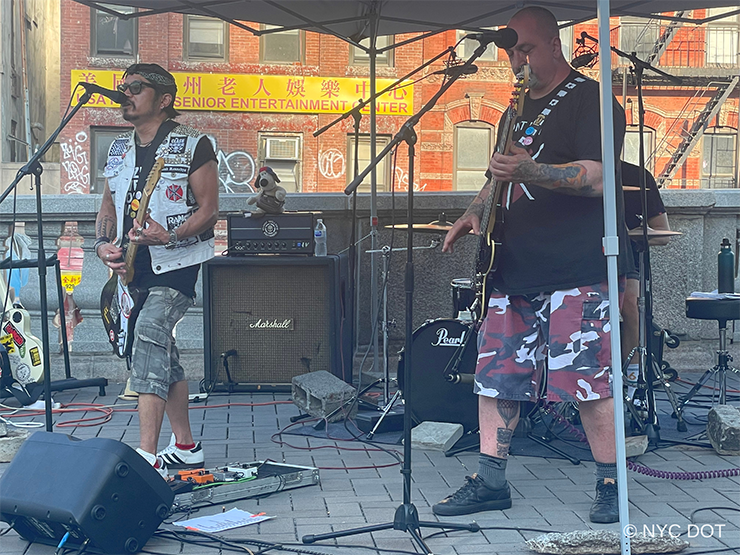 NYC DOT partnered with Make Music New York to bring a full day of music to over 15 plazas across the city on June 21, 2022. All events were free and open to the public, and featured a wide variety of New York City based artists.
Flatbed Follies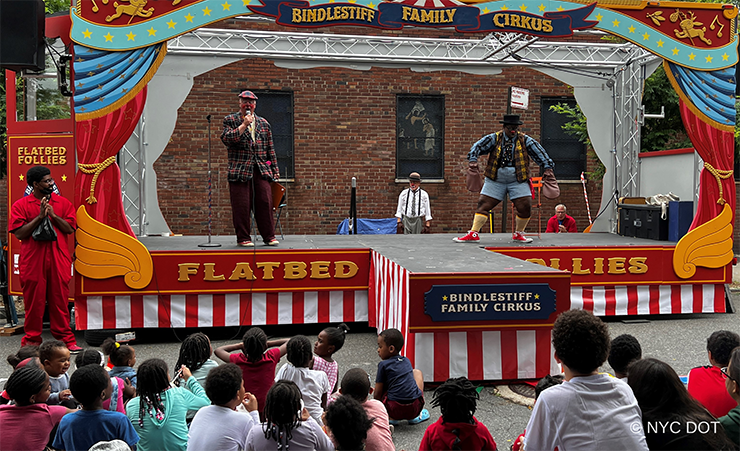 The Bindlestiff Family Cirkus' Flatbed Follies is an innovative travelling circus. They provided over 75 variety arts and amazing acts to neighborhoods throughout the city in 2022.
Public Space Pilots – Partnership with Street Lab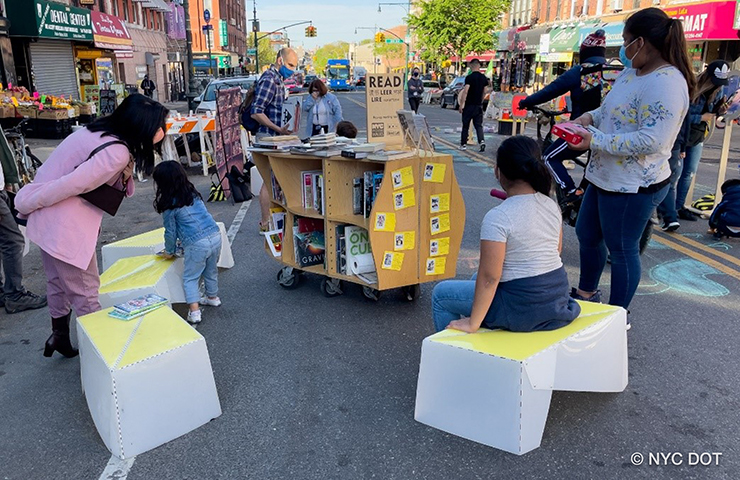 In 2022, Street Lab partnered with NYC DOT and community groups to pilot new Open Streets, and other pedestrian public spaces in neighborhoods that lack these amenities. Street Lab's award-winning programming alongside a suite of other services helped get several new spaces off the ground.