IMMEDIATE RELEASE
January 27, 2023
Contact: (212) 839-4850, press@dot.nyc.gov
St. John's Athletics and NYC DOT Partner to Promote Vision Zero Campaign During the 2022-23 Season
Red Storm Renews Partnership with New York City Department of Transportation for Travel Safety Initiatives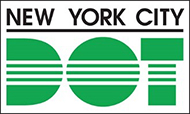 QUEENS, N.Y. (January 27th, 2023) — As we head into 2023, the St. John's Athletic Department is proud to reinforce its partnership with the New York City Department of Transportation to support the Vision Zero initiative. Through the Vision Zero campaign, fans and members of the community who drive are reminded to plan ahead when enjoying a night out in an effort to reduce traffic crashes in New York City.
Vision Zero messages will continue to be highly visible during all St. John's men's basketball home games at Madison Square Garden and Carnesecca Arena this season. Inside the Red Storm's home venues, fans are educated about Vision Zero on various digital platforms, public address announcements, as well as in-person communication with representatives from the NYC Department of Transportation.
"We are proud to be working alongside the St. John's Athletic Department on our Vision Zero campaign, encouraging drivers to take all precautions while on the road. Speeding and reckless driving are leading causes of traffic fatalities in New York City," said Ydanis Rodriguez, NYC DOT Commissioner "We must all do our part to keep New Yorkers safe, and drivers play an important role to ensure that their neighbors get home safe whether the Red Storm have a game or it's an off night."
St. John's Athletics and the New York City Department of Transportation reminds drivers of the dangers that come with speeding and reckless driving. Everyone is encouraged to join the conversation and do their part to ensure everyone remains safe while on the road. New York City provides a wide array of alternative modes of transportation - from hailing a taxi, taking the bus or subway.
For more information on Vision Zero visit, nyc.gov/visionzero.
###