FOR IMMEDIATE RELEASE
Press Release #12-80

Seth Solomonow/Nicholas Mosquera (212) 839-4850
Alternate Side Parking Regulations Reinstated in Brooklyn Community Boards 15 And 18 as of Monday, Dec. 10
ASP suspensions continue in Brooklyn Community Board 13 and Queens Community Board 14 until further notice
The New York City Department of Transportation, in conjunction with the Department of Sanitation, today announced that Alternate Side Parking (ASP) regulations are reinstated, effective Monday, Dec. 10, in Brooklyn Community Boards 15 and 18 (see maps). The reinstatement of ASP regulations will allow for necessary street maintenance as storm recovery efforts in these areas continue.
ASP Reinstated: Brooklyn CB 15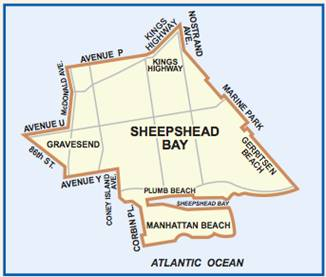 Brooklyn Community Board 15 includes the neighborhoods of Sheepshead Bay, Manhattan Beach, Kings Bay, Gerritsen Beach, Kings Highway, East Gravesend, Madison, Homecrest and Plum Beach, and is delimited by Corbin Place, Coney Island Avenue, Avenue Y, 86th street, Avenue U and MacDonald Avenue, Avenue P and Kings Highway on the north, Nostrand Avenue and Marine Park on the east, as well as by the Atlantic Ocean on the south.
ASP Reinstated: Brooklyn CB 18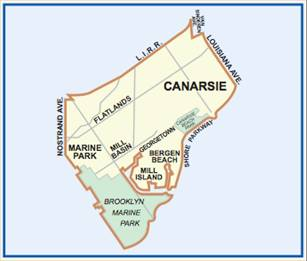 Brooklyn Community Board 18 includes the neighborhoods of Canarsie, Bergen Beach, Mill Basin, Flatlands, Marine Park, Georgetown and Mill Island and is delimited by Nostrand Avenue on the west, the Long Island Rail Road viaduct on the north, Van Sinderen Avenue and Louisiana Avenue on the east and Short Parkways on the south.
ASP Remains Suspended in Brooklyn CB 13 and Queens CB 14
Previously announced suspensions remain in effect in Brooklyn Community Board 13 and Queens Community Board 14 until further notice to facilitate ongoing storm recovery efforts in areas with some of the most extensive damage. ASP regulations in other areas of the city were reinstated as of Wednesday, Nov. 14 in order to allow for necessary street maintenance.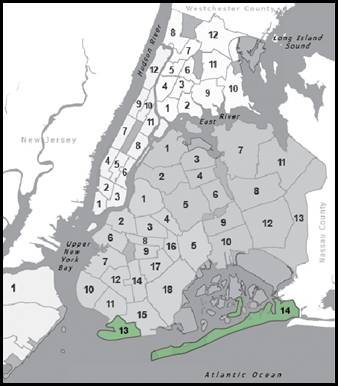 —30—