FOR IMMEDIATE RELEASE
Press Release #12-55

Seth Solomonow/Nicole Garcia (212) 839-4850
NYC DOT and New York Cares Beautify Two Barrier Sites on Saturday, October 13th
The New York City Department of Transportation, along with New York Cares and the Mayor's Community Affairs Unit, will launch another round of "Barrier Beautification" with two volunteer painting events on Saturday, Oct. 13 in Brooklyn and Queens from 10 a.m. to 3 p.m. During the spring and fall, concrete barriers are painted with unique, colorful designs as a way to revitalize public spaces throughout the city. Artists are invited to submit proposals each season. This past round, the Urban Art Program received 40 applications. Two designs were selected for implementation along the Flushing Avenue bike lane in Brooklyn and along the Flushing Bay Promenade in Queens.
The selected proposals were designed by Brooklyn-based painter Deanna Lee and Brooklyn-based interdisciplinary artist Cara Lynch. The two sites are located as follows:
Flushing Avenue between Williamsburg Street West and Washington Avenue, Brooklyn
Flushing Bay Promenade between Harper Street and Northern Boulevard Bridge, Queens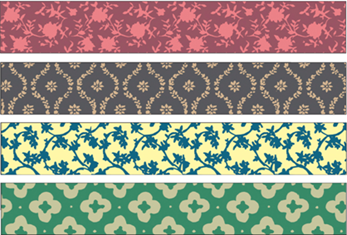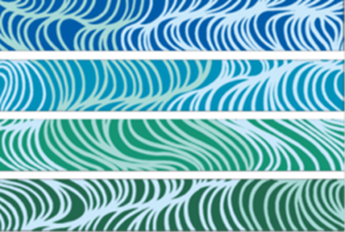 Along 1,200 feet of barrier on Flushing Avenue, Lynch and 50 volunteers will bring visions of the home to the bike path with her 18th and 19th century-inspired wallpaper patterns. By decorating the streets of Brooklyn with homey wallpaper, the private and public realms are juxtaposed within our urban space.
Along 700 feet of barrier on the Flushing Bay Promenade, Lee, alongside 30 volunteers, will usher in nature and a sense of perpetual motion through the artist's dynamic wave- inspired design. The cool palette is reminiscent of natural organisms both aquatic and terrestrial.
About The Artists
Cara Lynch is an emerging artist, primarily working in textiles and printmaking. Lynch finds inspiration in her psychological experience and contemplation of reality. She is a recent graduate of Adelphi University in Long Island, New York.
Deanna Lee's artwork has been featured in international exhibitions, including shows at The Drawing Center and Robert Henry Contemporary. Her artwork employs lines in a process of intuitive, controlled doodling. She attended Oberlin College, the Art Institute of Chicago and the Tyler School of Art in Rome.
New York Cares is New York City's largest volunteer organization. Founded in 1987, New York Cares runs volunteer programs for New York City nonprofits, city agencies and public schools across the five boroughs. New York Cares offers a full range of volunteer programs that meet critical social needs such as tutoring children, preparing meals for homeless and housebound individuals and revitalizing public parks.
NYC Department of Transportation's Urban Art Program
Since the founding of the NYCDOT's Urban Art Program in October 2008, the Program installed over 100 engaging temporary art installations throughout the city. The program partners with community organizations and artists to present murals, sculptures, projections and performances on public property such as plazas, fences, barriers, footbridges and sidewalks. Projects are presented within three program tracks: pARTners, Barrier Beautification and Arterventions. Since the founding of the Barrier Beautification initiative, twenty barriers have been beautified throughout the five boroughs. For more information about New York Cares, visit www.newyorkcares.org and for more information about the DOT Urban Art Program, visit www.nyc.dot.gov/urbanart. For photos of past barrier projects visit www.flickr.com/photos/nycstreets.
—30—