FOR IMMEDIATE RELEASE
Press Release #12-49

Seth Solomonow/Nicole Garcia (212) 839-4850
NYC DOT Commisioner Sadik-Khan, Deputy Mayor Wolfson, TLC Commissioner Yassky Extend LOOK! Campaign Calling on Taxi Passengers to Look for Bike Riders When Opening Doors
Seven bike riders have been killed in "dooring" crashes in the last five years
Stickers and Taxi TV video extend City's LOOK! safety campaign launched last week
New York City Department of Transportation (DOT) Commissioner Janette Sadik-Khan, Deputy Mayor Howard Wolfson and Taxi and Limousine Commission (TLC) Commissioner and Chairman David Yassky today extended the LOOK! safety campaign to combat the dangers of "dooring"—crashes caused when a car door is opened into the path of a bike rider—using new eye-catching decals affixed to taxi passenger windows and a new Taxi TV video that calls on passengers to look out for bike riders when opening a cab door. Starting today, 26,000 eye-catching, orange-and-white window stickers reading "LOOK! For Cyclists" will be available to the city's 13,000 yellow-taxi fleet, which provide some 200 million rides citywide a year. The video calls on New Yorkers to "Take out their boss/Take out a date/But don't take out a cyclist' and will air on video units in every yellow taxi cab on Taxi TV, the dedicated network in cabs, through NYC Media and will also air on the City's NYC life channel. This campaign extends the campaign kicked off last week with U.S. Transportation Secretary Ray LaHood that is bringing "LOOK!" street markings to 200 high-crash crosswalks citywide and a concurrent ad campaign, and they are the latest in the City's ongoing efforts to make New York City's streets safer for everyone. Commissioner Sadik-Khan, Deputy Mayor Wolfson and Commissioner Yassky previewed the decals and video at an event today at Union Square, joined by Bike New York President Ken Podziba and Transportation Alternatives Executive Director Paul Steely White.
"This safety campaign takes the message to New Yorkers and visitors that you need to take a second and take a look around whenever you get out of a car," said Commissioner Sadik-Khan. "The best protection that bike riders and pedestrians have is our attention, and there is one thing everyone can do—look."
"We believe the stickers and video will really resonate with riders and inspire them to pause for that critical second before they open the door and exit the taxi," said Taxi and Limousine Commissioner David Yassky."It's that moment of pause that could make all the difference in the world to both a bicyclist and the taxi passenger alike."
Commuter bike riding has more than doubled between 2007 and 2011 and nearly quadrupled in the last decade, while the risk of death and serious injury for riders has fallen by nearly 75 percent. Nonetheless, since 2007, seven bicyclists have died as a result of motor vehicle occupants opening their doors into the path of passing bike riders.
While DOT continues to engineer streets for safety, a significant number of injuries and fatalities are the result of preventable behaviors like dooring, including speeding, drunk driving and red-light and stop-sign running. DOT has targeted these behaviors through its "That's Why It's 30" and "You the Man" campaigns, and the City continues to push for the expansion of red-light cameras and to establish speed cameras to make the city's streets even safer.
For more information about DOT's safety initiatives, visit nyc.gov/dot. Visit nyc.gov/tlc for information about the Taxi and Limousine Commission.
Taxi Decal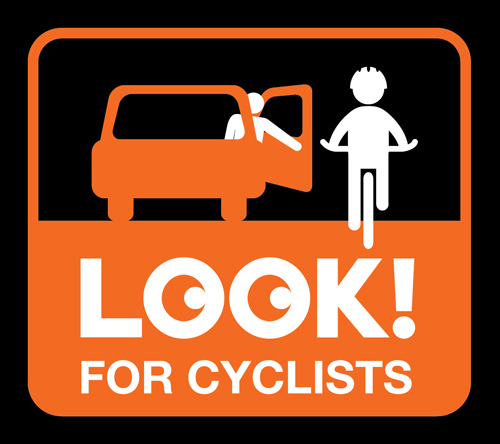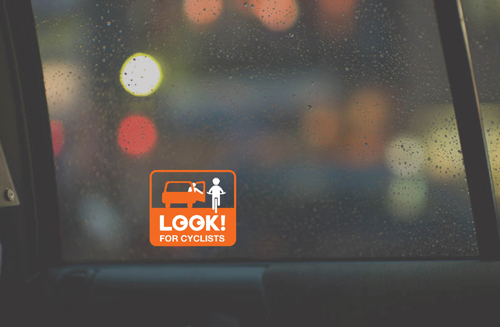 Taxi TV Video
—30—