DOT School Safety implements the City's Vision Zero program by developing street improvement projects near schools. The unit focuses on street redesigns and runs the city's School Slow Zone program whereby speed limits are reduced near schools. School Safety works with communities, schools, elected officials and other units throughout the agency to identify and implement safety projects, and coordinate the implementation of concrete, markings, signals and signage-based safety treatments. In addition, School Safety installs "school" signage on the immediate approach to school property to alert drivers to the presence of students.
In House Street Redesign Projects
DOT School Safety strives to implement changes quickly using in house crews, and works closely with school communities to respond to safety concerns. School Safety focuses its efforts on high crash corridors and intersections near schools and works with units throughout the agency to quickly plan, design, and implement traffic calming projects.
Learn about School Safety's current in-house street redesign projects
School Slow Zones
DOT School Safety installs School Slow Zones adjacent to schools to reduce crashes and create a more comfortable pedestrian environment. In a School Slow Zone the speed limit is lowered to 20 mph during school days. If a speed bump (aka speed reducer)  is feasible the speed limit is reduced to 15 mph. School Slow Zones are generally installed on streets with only one moving lane per direction. View DOT School Slow Zones (pdf)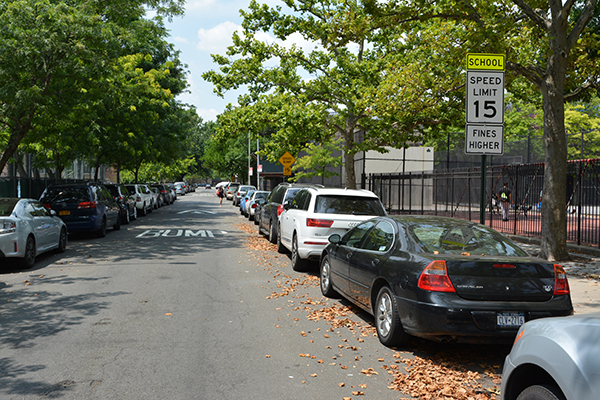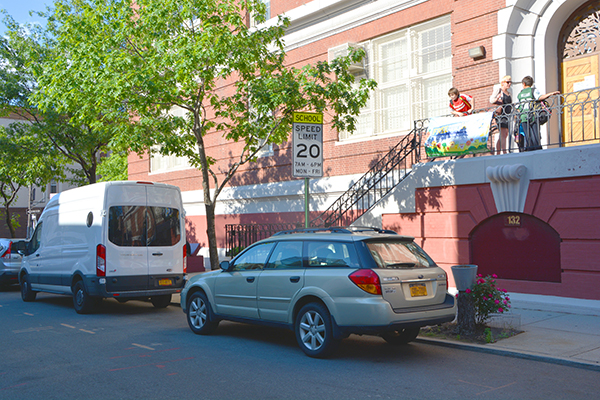 Capital Projects
DOT School Safety initiates and sponsors a large portfolio of capital projects around the city. Capital projects are planned, funded and initiated by DOT and built by the Department of Design and Construction (DDC) on DOT's behalf. These projects may include realignment of the curbs and sidewalks, curb extensions and the installation of medians and pedestrian refuge islands, in addition to infrastructure or utility work. Capital projects take longer to construct than in house projects because of the need for detailed surveys and design and increased inter-agency coordination and approvals.
Learn more about DOT capital projects.
Sampling of Safety Improvements Installed Within 1/2 Mile of NYC Schools
View the Safety Improvements Installed in 2020-2021 (pdf)