Loading Zones
Loading zones provide dedicated curb access for vehicles to load and unload passengers and goods. They help reduce double parking on congested or narrow streets and improve safety and reliability for all road users.
Feedback Map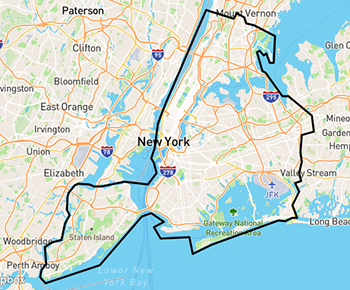 NYC DOT is adding loading zones and we want to hear from you!
We are seeking community feedback on locations where people regularly observe double-parking related to delivery and loading activity.
Visit our Loading Zone Feedback Portal to identify locations that you think may benefit from a loading zone.
Types of Loading Zones
New York City has various regulations that allow for loading activity at the curb:
Map of Loading Zones for Commercial Deliveries
Commercial Metered Parking
Commercial Metered Parking offers curbside space for commercial vehicles. Parking at these spaces is time limited and metered. Drivers must pay for parking via the ParkNYC app or at the nearest parking meter. Time-limited, paid parking promotes vehicle turnover and opens the curb to more users in areas of high demand.
Metered Parking - Commercial Vehicles Only signs designate these spaces.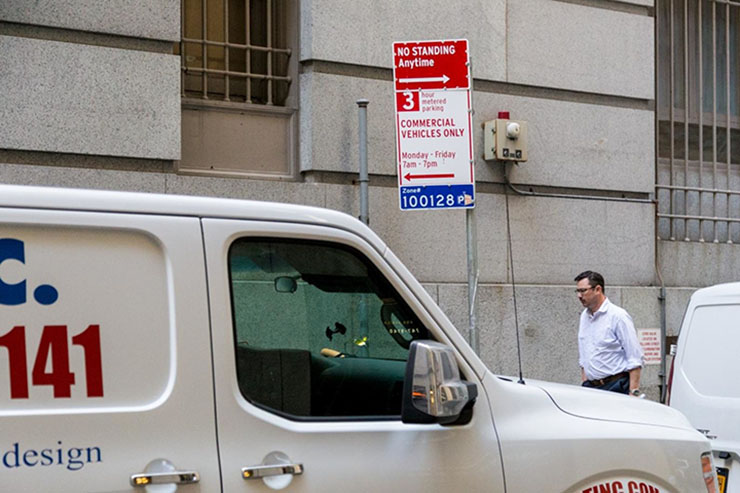 Neighborhood Loading Zones
Neighborhood Loading Zones (NLZ) reduce double parking on narrow residential streets. NLZs provide space at the curb for:
Package deliveries by commercial vehicles
Taxi and car service pick-up and drop-off
Active loading and unloading of personal vehicles
No Parking signs and pedestrian-level NLZ signs designate these spaces.
Submit your feedback about NLZs via our webform.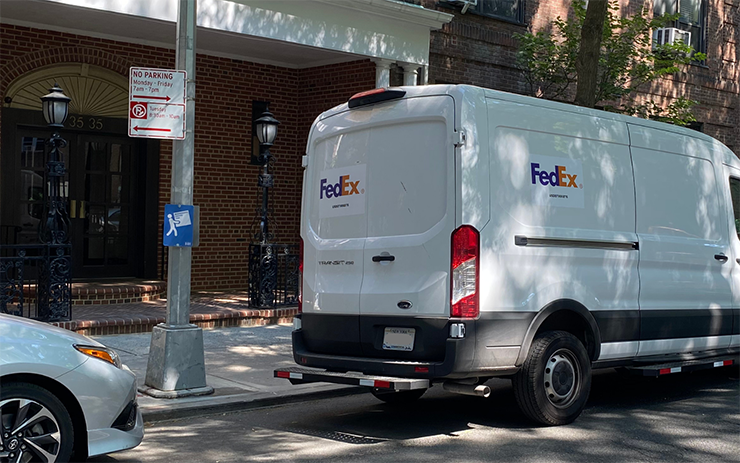 Truck Loading Zones
Truck Loading Zones provide curb access for commercial loading and unloading during peak delivery times. Spaces are available in front of businesses such as grocery or supply stores.
Truck Loading Only signs designate these spaces.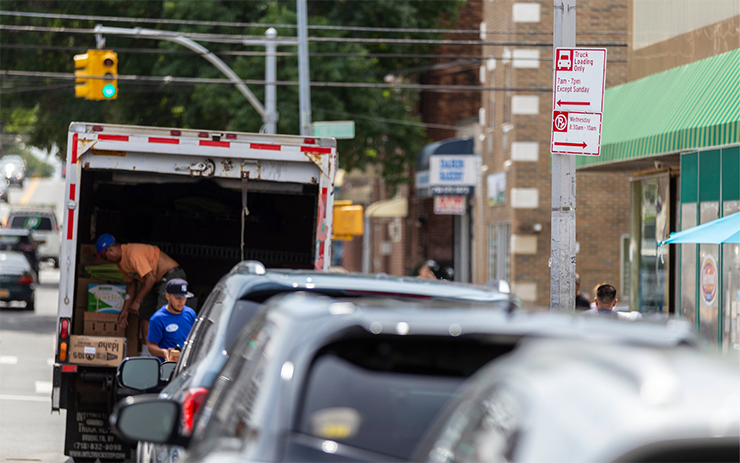 Hotel Loading Zones
Hotel Loading Zones are designated by No Standing signs. They allow drivers to quickly drop off and pick up hotel guests and to load and unload baggage.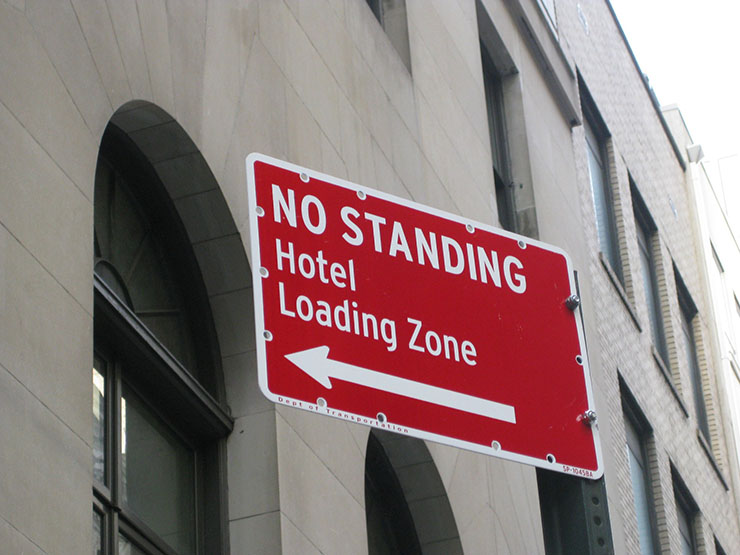 No Parking Regulations
No Parking signs designate areas where vehicles may not park at any time. At these curbside locations drivers may drop off or pick up passengers and load or unload packages or merchandise.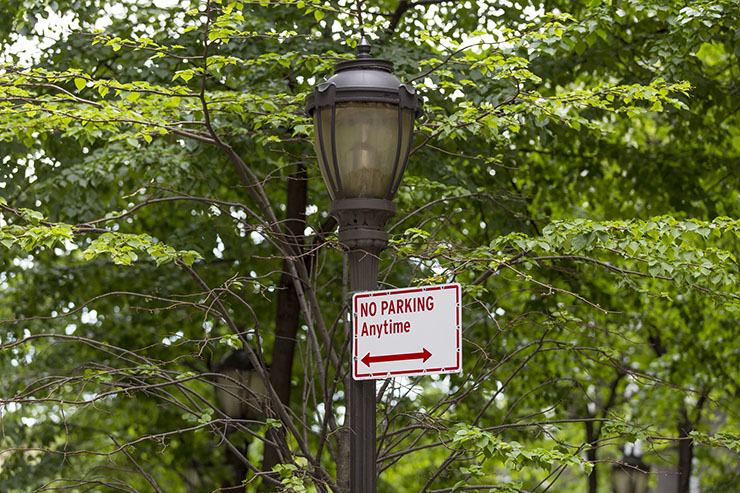 Other Parking Regulations
Additional regulations exist that allow for passenger pick-up and drop-off only. These include Taxi Stands, No Standing, and For-Hire-Vehicle (FHV) Only regulations.
New York City Parking Regulations
Parking Regulations Street Sign Legend
Map of Loading Zones for Commercial Deliveries
This map provides the locations of signs that serve commercial vehicles and the loading and unloading of goods, which include Commercial Metered Parking, NLZs, and Truck Loading Zones.
Map disclaimer: NYC DOT provides this map for informational purposes only. The map is updated daily but may not be reflective of all current posted regulations. Always follow posted signs and meter regulations.
Map Source: Street Sign Work Orders on NYC Open Data
Map Summary
Commercial Loading Zone Signs by Type and Borough
Loading Zone Expansion
The Loading Zone Expansion bill, Local Law 168, was passed in 2021. It requires NYC DOT to:
Create a public methodology for determining where loading zones are necessary to enhance safety and reduce traffic congestion;
Install 500 total new loading zones citywide annually in 2022, 2023, and 2024; and
Publicly post the location of all loading zones citywide.
Local Law 168 also requires NYC DOT to consider input from local community boards, elected officials, and the general public. Mark locations where you have observed double-parking related to delivery and loading activity on the Loading Zone Feedback Portal. Loading Zone Expansion Progress Report