Janice M. Stroughter, Deputy Commissioner of Human Resources and Facilities Management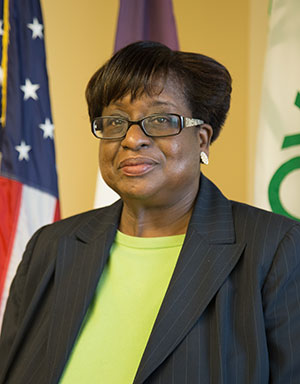 Janice M. Stroughter was appointed Deputy Commissioner of Human Resources and Facilities Management at the Department of Transportation in October 2017. She directs the administration of all human resource, security and facilities management functions for the agency, including strategic human resource planning, compensation/benefit administration, professional development, real estate leasing, and acquisition operations.
Prior to joining DOT, Janice worked at the New York City Department of Design and Construction from 2004-2017. There Janice held an array of positions - Director of Discipline, Assistant Commissioner of Human Resources, Associate Commissioner of Human Resources - supervising a number of different areas including Personnel Processing, Payroll, Labor Relations, Discipline, Training and Staff Development, HR Metrics, and Employee Health and Safety. Janice also worked at the NYC Taxi and Limousine Commission from 2001-2004 as an Assistant General Counsel and Director of Discipline. Prior to her City employment, Janice worked as the Director of Arbitration and an Assistant General Counsel for the American Stock Exchange handling securities arbitration, and regulatory legal matters.
Janice graduated from Brown University in Providence, Rhode Island where she received a BA in English, and a Juris Doctorate Degree from Columbia University Law School.