Paul Schwartz, P.E., Deputy Commissioner of Bridges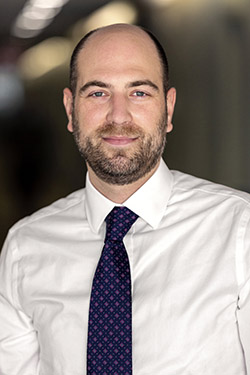 Paul Schwartz is the Deputy Commissioner of the Division of Bridges of the New York City Department of Transportation. In his role, Mr. Schwartz oversees all aspects of design, construction, rehabilitation and reconstruction, maintenance, operation and administration of nearly 800 bridges and tunnels under the jurisdiction of NYC DOT.
He is responsible for formulating policy and providing executive and administrative direction for the Division of Bridges with a team of nearly 650 engineers, technicians, tradespeople, planners and administrators. He has served the Bridges Division for 19 years having joined NYC DOT in the fall of 2002.
Mr. Schwartz holds a Bachelor of Science Degree in Operations Research and Industrial Engineering from Cornell University, College of Engineering and is a licensed Professional Engineer in the State of New York.