Montgomery Dean, Director of Operations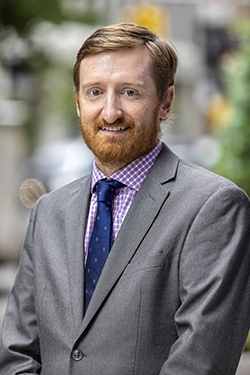 Montgomery "Monty" Dean is the Director of Operations at NYC DOT. Mr. Dean supports the First Deputy Commissioner in managing NYC DOT's operating divisions and Borough Commissioner offices. He also oversees the Office of Safety Education and Outreach. Mr. Dean represents NYC DOT on various interagency task forces and coordinates with partner agencies, utilities, and other stakeholders on overlapping interests and initiatives.
Mr. Dean first joined NYC DOT in 2009 as a member of the Press Office. After serving three years, he took a position in the First Deputy Commissioner's Office. He first served as Director of Special Projects and then as Chief of Staff until his current appointment.
Prior to joining NYC DOT, Mr. Dean worked for the Mayor's Office of Research and Media Analysis and spent time in the travel industry. He received a Bachelor of Arts from McGill University.