Nancy Carolan, Associate Commissioner Agency Chief Contracting Officer (ACCO)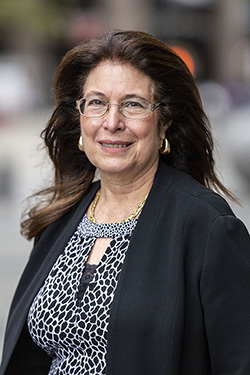 Nancy Carolan was appointed Associate Commissioner/Agency Chief Contracting Officer (ACCO) for the NYC Department of Transportation in 2010. She is responsible for all agency procurements and contracts, including solicitations, awards, change orders, registrations, contract compliance, adherence to the Federal DBE and City M/WBE program, project delivery and administration. Ms. Carolan is responsible to insure fairness in competition, no fraud in the letting of contracts, and to determine fair and reasonableness prior to award. Ms. Carolan determines all contract disputes on behalf of the agency. She acts as the Ombudsman for the agency as a liaison between contractors and DOT.
Ms. Carolan oversees and manages various Mayoral mandates and initiatives such as Local Law 63, Local Law 1 (City MWBE Program), Hire NYC, and Innovative procurements. She also serves as the Agency's liaison for the City of New York's procurement streamlining effort, and PassPort lll, which will transform government procurement into a state of the art transparent process.
Ms. Carolan's goal is to create an environment conducive to increasing minority and women participation in DOT contracting by removing the barriers to entry for these firms. In September 2018, Ms. Carolan received an Outstanding Achievement Award from the South Asian American Association for her work in increasing DOT's MWBE participation in government contracting. DOT is one of the top five agencies in the City in contract award value to MWBE's. Ms. Carolan was also recognized by the New York State Assembly with a Citation for her dedication to New York City and her commitment to increasing contracting opportunities to MWBEs. The designation of MWBS Officer for the Agency resides with Ms. Carolan's division.
Prior to joining DOT, Ms. Carolan was the General Services and Purchasing Director for the City of Sarasota, Florida.
Ms. Carolan received a Master's in Business Administration and a Bachelor of Science from St. John's University in New York.