DOT to Enhance Safety on Williamsburg Bridge Bike Path

Release #05-66
Friday September 16, 2005

The New York City Department of Transportation (DOT) today announced it will make improvements to the steel plates covering the joints on the Williamsburg Bridge pedestrian and bicycle path. An independent consultant, Weidlinger Associates, recently completed its evaluation of the joints and presented the department with recommendations that will enhance the safety of the bridge's bicycle and pedestrian path.

"Bridges are built with joints because they expand and contract as the temperature changes, and these joints have to be covered for the safety of the people who use the bridge," said Transportation Commissioner Iris Weinshall. "Fortunately, we have developed a way to cover the joints on the Williamsburg Bridge that creates a smoother surface and provides the safest possible crossing for the hundreds of pedestrians and cyclists who use the bridge each day."

The consultant was hired in March, 2005 to examine the joints after community groups requested that DOT study the steel plates, which create bumps in the roadway. The following improvements will be made beginning Friday, September 16, 2005 and will be completed by the end of November.

Fixed Joint Improvements

Along the bridge's fixed joints (joints that do not expand and contract with changes in temperature) a layer of the existing deck overlay will be removed to accommodate a new plate that will cover the joint. A layer of asphalt will then be applied, making the plate flush with the surface of the path - creating a smooth surface for bridge users.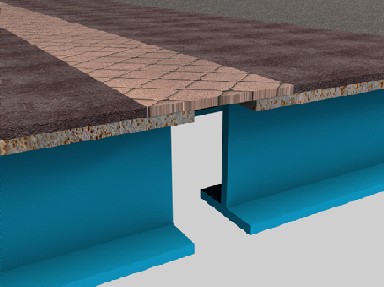 Fixed Joint Improvement

Expansion Joint Improvements

Along the bridge's expansion joints, a thin plate will cover the joint and be welded at one side. The other side of the plate will be allowed to shift as the bridge expands and contracts with temperature changes. A layer of asphalt overlay on the welded side of the joint will be made flush with the plate. The side of the plate that shifts will be beveled (partially sloped.)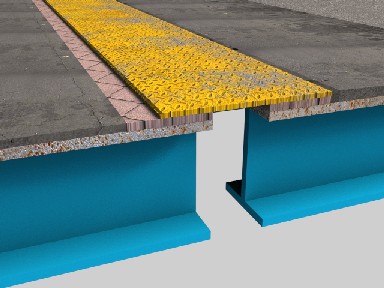 Expansion Joint Improvement
Current Plated Joint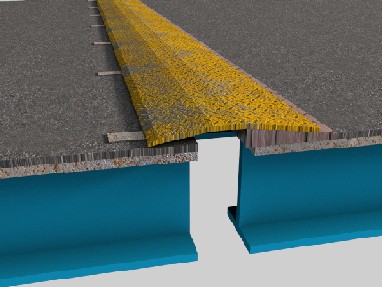 Example of Plated Joint Currently on Williamsburg Bridge Pedestrian/Bicycle Path
###
Contact: Kay Sarlin (212) 442-7033
Chris Gilbride