The majority of young New Yorkers walk to and from school, to transit, and around their city each and every day, for so many reasons. Every October—International Walk to School Month—DOT celebrates this achievement and creates incentives for students and their families to walk greater distances more often.
We're Walking Here encourages students to think about what is vital about their walking experiences. It takes learning to the next level as students write, recite and perform their original public service announcement and educate the general public about the benefits of walking.
2014-15 Curriculum and Activities
Curriculum, student hand-outs and promotional items will be delivered to all registered educators. Teachers can incorporate these Common-Core-aligned lessons into their science, language arts, math, health, and physical education fall semester teaching goals . These lessons and activities will help students brainstorm and conceive their PSAs.
Download the lesson plans and worksheets below: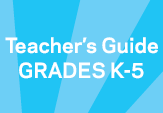 Past Winners
Meet our student narrators, Jaden and Sabrina, two fifth grade students from the grand-prize winning school, PS 90 in Brooklyn. Join them now for a tour of all five 2013-14 We're Walking Here winning schools.
First Place
Second Place
PS 1, Tottenville, Staten Island
Third Place
PS 307/Pioneer Academy, Corona, Queens
Fourth Place
Little Red School House/LREI, Greenwich Village, Manhattan
Fifth Place
HS 721 OTC, Gravesend, Brooklyn
Registration for 2014-15 We're Walking Here is closed.
To receive updates on future programs, please fill out the form below.
This year, over 200 New York City classes registered online for the We're Walking Here contest to win cash prizes, t-shirts, pedometers, sunglasses, and a chance to get their class's message heard citywide, and promoted in big way.