The majority of young New Yorkers walk to and from school, to transit, and around their city each and every day, for so many reasons. Every October—International Walk to School Month—DOT celebrates this achievement and creates incentives for students and their families to walk greater distances more often.
We're Walking Here encourages students to think about what is vital to their walking experiences. It takes learning to the next level as students write, recite and perform their original public service announcement or draw a poster message that will educate the general public about the benefit of walking.
This year the theme of the PSA competition focused on Vision Zero, the City's coordinated effort to drive down traffic fatalities and injuries. As a part of the Vision Zero initiative, we invited students to discuss ways we can all change our behavior on the streets in order to lower traffic fatalities and injuries. These PSAs were directed at teen and adult drivers, cyclists and pedestrians.
2018-19 Curriculum and Activities
Curriculum, student hand-outs and promotional items will be delivered to all registered educators. Teachers can incorporate these Common-Core-aligned lessons into their science, language arts, math, health, and physical education fall semester teaching goals. These lessons and activities will help students brainstorm and conceive their PSAs.
Current Winners
The 2017-2018 We're Walking Here winners are:
Video Category: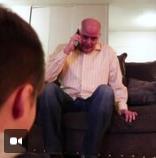 1st Place - $1,000 - Frank Sinatra School of the Arts High School, Queens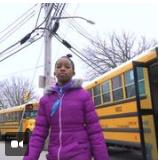 2nd Place - $500 - PS 94, Queens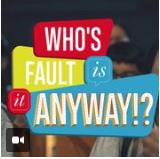 3rd Place - $250 - Elizabeth Blackwell Middle School 210, Queens
Poster Category:
1st Place - $1,000 – MS 226, Queens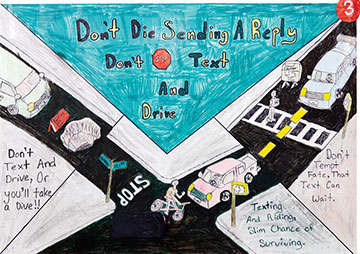 2nd Place - $500 - Al-Ihsan Academy, Queens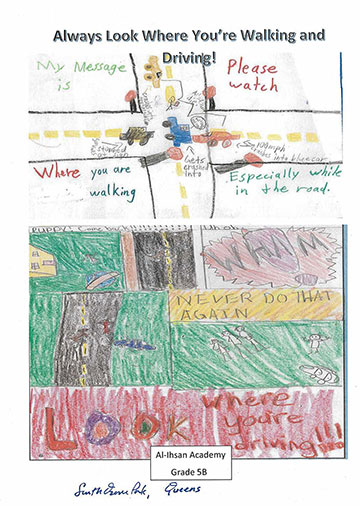 3rd Place - $250 – PS 16, Queens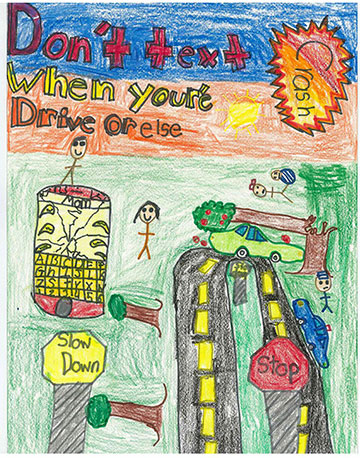 Registration for 2018 – 2019 We're Walking Here competition is open.
Unfortunately there are no more toolkits available, but we do want your class to participate in the competition.
Download the grade-appropriate workbooks for your students and the teacher's guide so that your class(es) can still enter this year's competition. We're Walking Here – Grades K – 2 (pdf) We're Walking Here – Grades 3 – 5 (pdf) We're Walking Here – Grades 6 – 12 (pdf) We're Walking Here – Teachers Guide (pdf) We're Walking Here – Student Tracker Guide (pdf)
This year, over 200 New York City classes registered online for the We're Walking Here contest to win cash prizes, t-shirts, pedometers, sunglasses, and a chance to get their class's message heard citywide, and promoted in big way.