Child Health Services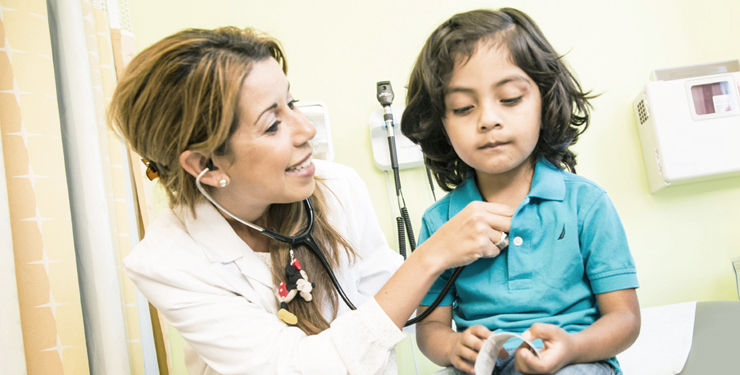 At HHC, we know kids. Our staff understands that children are not simply "small adults." They have unique needs and require the care of pediatricians, doctors who specialize in caring for children. We encourage you to bring your children—from newborn through age 21—to our Child Health Clinics or hospital-based pediatric and adolescent care clinics. Through routine visits in our primary care medical homes, we get to know you and your child and, together, can build a foundation for healthy living. In addition, our emphasis on preventive care helps you and your child take steps to prevent injuries and disease before they start.
[an error occurred while processing the directive]
Healthcare in New York for Children
From the moment children enter the world, they are in good hands at HHC. Our hospitals offer the most advanced newborn technology, including Neonatal Intensive Care Units (NICUs) for newborns who require specialized care. Other child health services include:
Pediatric outpatient care, providing both routine and specialized healthcare for children. This includes primary care, immunizations, physicals, social services and support groups.
Pediatric Emergency Department, which provides emergency care for children and adolescents.
A wide range of pediatric specialists, including asthma, allergies, diabetes and mental health specialists.
Child Health Services in New York City
Don't wait for an emergency to bring your child to a doctor.  Visit an HHC healthcare center where children can receive all the care they need to stay healthy, including:
Immunizations and annual flu shots
Well-child physicals
Screening for asthma or diabetes
Obesity-prevention and nutrition counseling
Pediatric dental services
Mental health screening and counseling
HHC also offers primary and preventive healthcare services to children right in the school they attend, in our School-Based Health Centers.
We also offer comprehensive services for adolescents and teenagers, who often have different needs than younger children do. Learn more about Adolescent Health Services.
Contact Us
Find Child Health Services near you. Learn more about our Patient Centered-Medical Homes.