Health Home Program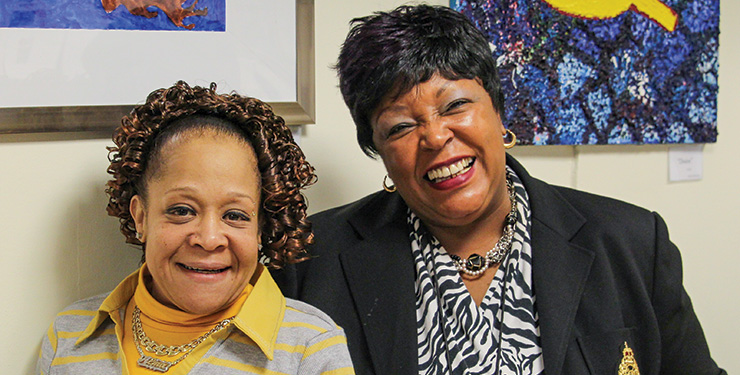 A Health Home is a way to coordinate care for our Medicaid patients who have complex chronic diseases and mental health disorders. While many Medicaid patients are relatively healthy, there are several groups whose conditions are more severe, requiring support and assistance in the community.
What Is a Health Home?
A Health Home is not a building or a place. It is a program that helps you to manage all the care and services you need.
In a Health Home, you work closely with a specially-trained Care Coordinator, who helps you better understand and manage your conditions.
Your Care Coordinator works with you to create a plan of care that meets all of your physical, mental health, and social service needs. Then, he or she helps you find the services and programs that are right for you.
How can a Health Home help me?
In a Health Home, your Care Coordinator can:
Make appointments with your doctor or a specialist for you, and work with your providers to make sure you get the care you need.
Work with doctors you already have, if that is what you prefer.
Help you understand your chronic health conditions and give you information to help manage problems like diabetes, asthma, or high blood pressure.
Refer you to resources you need to get healthier. You can get help with substance abuse. You can also get needed support to lose weight, eat better, or quit smoking.
Assist you with housing applications, legal resources, transportation, or other issues. You can also get connected to useful services in your community.
Eligibility for Health Home
Patients may be eligible for receiving Health Home care if they have:
Two chronic conditions, such as:

Mental health condition
Substance abuse
Diabetes
Asthma
Heart disease
HIV/AIDS
High blood pressure

One chronic condition (HIV/AIDS) and at risk for developing a second chronic condition
Serious, ongoing mental health condition
Health Home Links Patients to Needed Services
Learn more about how Care Coordinators with HHC's Health Home help Medicaid patients with complex issues navigate to better health.
How much does it cost?
Joining a Health Home is free. There is no cost to you.
Contact Us
If you want to join a Health Home or have other questions, please call us at 855-602-HOME (4663) to get started today.
Patients can also be referred to the Health Home Program through our Central Office Health Home referral center at 855-602-HOME (4663) or through email at HHCHealthHome@nychhc.org.