Paying for Your Healthcare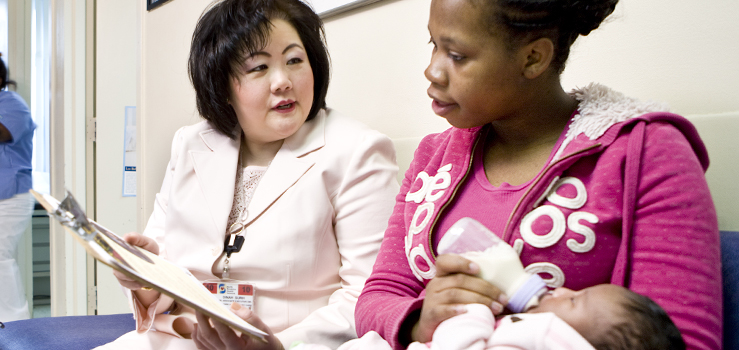 Financial concerns should not keep New Yorkers from seeking the healthcare their families need. HHC hospitals and health centers give patients the opportunity to explore a variety of affordable insurance and payment options, always keeping information and immigration status private. Learn more about our Mission keep New Yorkers healthy, regardless of ability to pay.
You and your family have many new health insurance options through New York's Health Plan Marketplace -- a place where you can shop for, compare and enroll in health insurance programs and apply for assistance that could lower the cost of health coverage. Individuals and families may also qualify for free or low-cost coverage from Medicaid or Child Health Plus through the Marketplace. Anyone who needs health coverage can apply. Visit nystateofhealth.ny.gov.
MetroPlus- MetroPlus is HHC's own health insurance plan that provides low or no-cost health insurance for adults, children and families, and offers special plans for HHC employees, people with HIV and individuals who need long-term care. Learn more at www.metroplus.org.
HHC hospitals also accept a variety of other health insurance plans. For specific details, ask a financial counselor in your preferred HHC hospital or health center.
HHC Options - HHC's own financial assistance and charity care program. Help is available to New York City residents who do not qualify for other insurance programs.
Avoid Surprises. - Reduce your chances of receiving an unexpected invoice for non-emergency healthcare. Click here to get information about how to reach our financial counselors, what health plans we participate in and the costs for many of our services at all our hospitals and health centers.