News
FOR IMMEDIATE RELEASE
July 10, 2015
Bellevue Hospital Center Receives Additional Honors for Quality Cardiac Care
Mission: Lifeline STEMI Silver Quality Achievement Awards demonstrate Bellevue's commitment to enhanced patient outcomes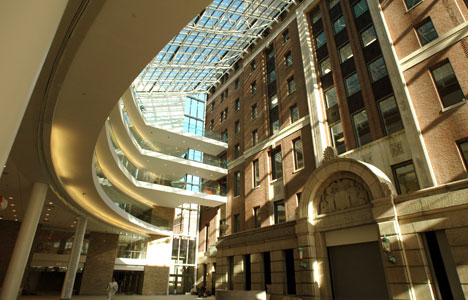 (New York, NY) - Steven Alexander, Executive Director of the New York City Health and Hospitals Corporation's (HHC) Bellevue Hospital Center, announced today that the American Heart Association/American Stroke Association has recognized Bellevue's cardiac care team for quality in patient care.
This latest commendation is the Association's "Mission: Lifeline® STEMI Receiving Center Silver 2015 Quality Achievement Award." Mission: Lifeline was created because each year more than half a million Americans experience ST-elevation myocardial infarction (STEMI), out-of-hospital cardiac arrest, or both. The majority of these patients fail to receive appropriate treatment for their life-threatening conditions within recommended timeframes. Bellevue earned the Silver award distinction by achieving an 85% or higher rating for prompt, appropriate STEMI treatment in the past 12 months.
"Bellevue's cardiology service ensures that our patients receive care that follows these stringent patient care guidelines. Our team of cardiology experts saves lives each and every day and we are very proud of the work they do," said Alexander.
HHC Bellevue Hospital Center recently received three additional awards from the American Heart Association/American Stroke Association in recognition of excellent patient outcomes: the Get with the Guidelines® (GWTG) Heart Failure GOLD PLUS Achievement Award; the GWTG Resuscitation Silver Achievement Award; and the GWTG STROKE Silver Plus Achievement Award.
[an error occurred while processing the directive] [an error occurred while processing the directive]