Renaissance Health Care Network Diagnostic and Treatment Center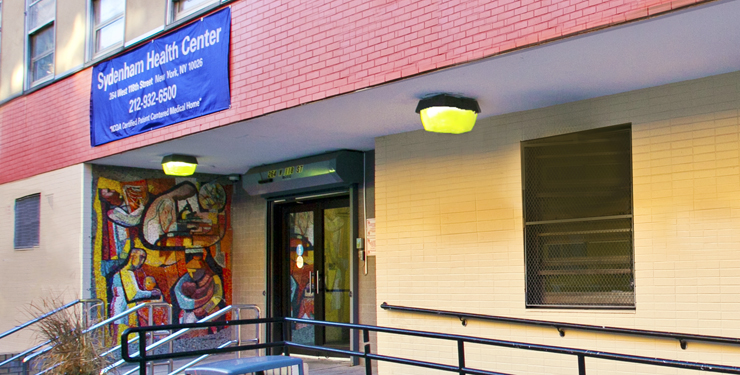 You can find quality, affordable and personalized care right in your own neighborhood. Renaissance Health Care Network Diagnostic and Treatment Center is the hub of seven community based health centers conveniently located in central and west Harlem and northern Manhattan. These centers provide the full spectrum of care for children and adults. Our dedicated staff emphasizes primary and preventive care, working with you to help you achieve your health goals.
Patient-Centered Healthcare in Manhattan
We deliver patient-centered, effective and cost-efficient health services. As part of our patient care, we appoint a personal healthcare provider for each patient. The healthcare provider serves as a care coordinator, working with the primary care physicians, nursing staff, social workers and nutritionists to ensure that we meet your medical, psychological and emotional needs. Your healthcare team is always available for you, and you can reach us at any time of day or night.
Our healthcare services include:
Child Health Services
Mental Health Services
HIV/AIDS Testing and Treatment
Pregnancy testing
Well-child care
Dental services
Adolescent Health Services
Diabetes Care
Women's Health Services
Prenatal care
Cancer screening
Immunizations
Prevention and treatment for chronic illnesses such as asthma, diabetes and hypertension Referrals to inpatient hospital care and dozens of specialty services provided by the NYC Health and Hospitals Corporation.
Special Healthcare Programs at Renaissance
Our experienced staff has developed special programs to address the needs of each center's community.
Babygram Program - provides education and support to teen mothers who are committed to completing high school.
The Developmental Evaluation Clinic - This clinic specializes in evaluation, diagnosis and targeted treatment for children from birth to 21 years old with:
Cerebral palsy
Developmental disabilities
Neurological impairments that limit intellectual, academic and communication potential
HIV/AIDS Program – We reach out to the at-risk population of central and west Harlem. Our staff provides rapid HIV tests and conducts more than 4,800 counseling sessions annually. Our program features:
HIV-positive support group, placing HIV-positive individuals and their families in a welcoming setting where they can easily find information, support and friendship
Community presentations on advances in AIDS prevention, treatment, nutrition and long-term survival
The Diabetic Learning and Support Program – We focus on peer support and medical instruction for diabetic patients. We help our patients achieve both their short-term and long-term healthcare goals to manage healthy blood sugar levels and reduce the risk of heart and vascular disease, eye disease and kidney disease.
Lean more about how you can take control of your diabetes. Visit our online Diabetes Wellness Center.
Learn more about your rights as a patient in any of our hospitals or health centers.
Avoid Surprises. Reduce your chances of receiving an unexpected invoice for non-emergency healthcare. Get information about how to reach our financial counselors, what health plans we participate in and the costs for many of our services.
Contact Us
Renaissance Health Care Network Diagnostic & Treatment Center
264 West 118 Street
New York, New York 10026
(212) 932-6500
Adult Services
Mon – Fri: 8:00am – 8:00pm
Sat: 8:00am – 4:00pm
Pediatric Services
Mon, Wed & Fri: 8:00am – 4:00pm
Tues & Thurs: 8:00am – 8:00pm
Sat: 8:00am – 4:00pm