Cumberland Diagnostic & Treatment Center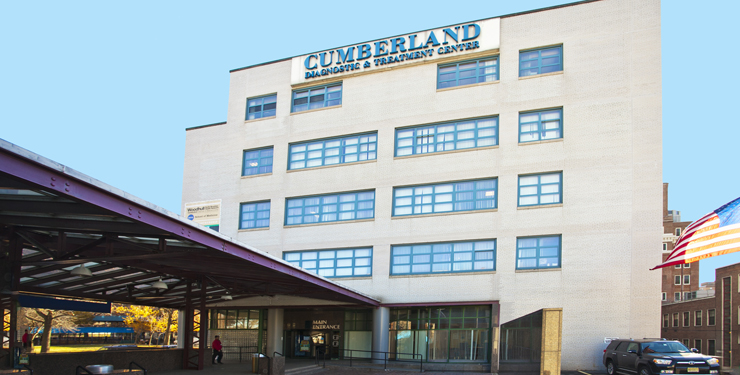 You can find quality, affordable and personalized care right in Fort Greene and the surrounding communities in Brooklyn neighborhood. The Cumberland Diagnostic & Treatment Center provides the full spectrum of care for children and adults. Our dedicated staff emphasizes primary and preventive care, working with you to help you achieve your health goals.
Patient-Centered Healthcare in Brooklyn
We deliver patient-centered, effective and cost-efficient health services. As part of our patient care, we appoint a personal healthcare provider for each patient. The healthcare provider serves as a care coordinator, working with the primary care physicians, nursing staff, social workers and nutritionists to ensure that we meet your medical, psychological and emotional needs. Your healthcare team is always available for you, and you can reach us at any time of day or night.
Our healthcare services include:
Child Health Services
Mental Health Services
HIV/AIDS Testing and Treatment
Pregnancy testing
Well-child care
Dental services

Adolescent Health Services
Diabetes Care
Women's Health Services
Prenatal care
Cancer screening
Immunizations
Prevention and treatment for chronic illnesses such as asthma, diabetes and hypertension Referrals to inpatient hospital care and dozens of specialty services provided by the NYC Health and Hospitals Corporation.
Special Healthcare Programs at Cumberland
Our experienced staff has developed special programs to address the needs of our community. We believe that healthcare extends beyond the four walls of our hospital. We respond to local health concerns through many forms of community involvement:
Mobile medical van. Our van travels through local neighborhoods, providing

Cholesterol screening
Hypertension (high blood pressure) evaluations
Vision tests
Dental screening
Nutritional counseling
HIV education
Drug and alcohol treatment referrals

Services for students. For school-age children, we provide:

Annual back-to-school immunization campaigns
Two school-based health programs
Reach Out and Read, a reading program

Senior citizen services. Our Geriatric Expo serves the needs of our older members.
Services for women. Women can benefit from our:

Advanced mammography unit
Breastfeeding Peer Counseling Program

Family services. We care for the entire family, providing:

Parenting education classes
Playroom for children whose parents are receiving care
Drug Dependency Program at Cumberland
Cumberland's Chemical Dependency Program receives approximately 10,000 visits every month. Visitors to our program include chemically dependent adolescents, mentally-ill drug abusers and veterans and women. Our program is one of the best and largest drug-free outpatient programs in New York State. We use a variety of treatment techniques to help our patients return to society as productive citizens. Approaches to treatment include:
Acupuncture
Vocational education
Instruction in parenting skills
We create a personalized treatment plan for our patients, to ensure each patient's best outcome.
Family Health and Support Program
Cumberland also is home to the Family Health and Support Program, a program that improves access and treatment for families and children affected by drug dependency. The goals of this program include sobriety, self-sufficiency and keeping families together.
This program is a partnership of:
HHC
Administration for Children's Services
NYC Department of Health and Mental Health Hygiene
Learn more about your rights as a patient in any of our hospitals or health centers.
Avoid Surprises. Reduce your chances of receiving an unexpected invoice for non-emergency healthcare. Get information about how to reach our financial counselors, what health plans we participate in and the costs for many of our services.
Contact Us
Cumberland Diagnostic & Treatment Center
100 North Portland Avenue
Brooklyn, New York 11205
(718) 260-7500