Long-Term Care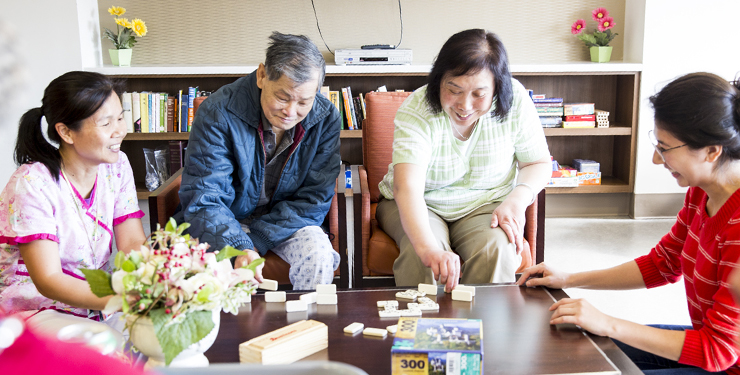 Our five long-term care facilities provide 24-hour care for our patients. There may be a number of reasons why you need a long-term care facility. Some of our patients need rehabilitation following an accident or surgery. Others are elderly patients who need a residential nursing facility. And others have long-term disabilities that require a skilled level of nursing care for daily activities. Our healthcare teams will work with you and your family to make the right choice for you. We will help you every step of the way, from the admissions process through treatment and care. We work with our patients and their families to foster each individual's ability and independence.
Long-Term Care in New York City
Our long-term Acute Care Hospitals (LTACH) are designed, equipped and staffed to provide specialized clinical support around the clock. This includes physicians on site at all times, and sub-specialty care that is always accessible, including pulmonologists, infectious disease specialists, cardiologists, and a full complement of clinical support services such as clinical labs, radiology, respiratory care and pharmacy. The long-term acute care hospital will serve high acuity, medically fragile patients, many of whom require ventilator support, and patients with multiple chronic medical conditions that significantly impact life functioning, such as respiratory failure, congestive heart failure, uncontrolled diabetes, complex infections and complex wounds.
Skilled Nursing Care
Our nursing homes admit residents whose medical needs require management and care that cannot be provided at home. Our facilities feature comfortable, home-like amenities, private and semi-private residential settings, technologically advanced support equipment and a highly qualified on-site staff that are available 24/7. Services include:
Skilled Nursing Care/Nursing Home Services
Ventilator Care
Sub-Acute Care: Wound Care, IV Therapy and Tracheotomy Care
Short-Term Rehabilitation
Cardiac Rehabilitation
Physical, Occupational and Speech Therapies
Personalized Diets
Therapeutic Recreation
Palliative Care
Pain Management
Psychology
Dentistry
Ophthalmology
Podiatry
A Focus on Quality of Life for Patients and Residents
Residents can participate in a variety of interactive activities, programs and services that promote a sense of family and home or that facilitate and enrich each person's access to the world beyond the facility. Some on-site features include:
Computers with internet access and assistive devices
Multi-denominational pastoral care
Patient/resident art classes, gardening, music, cooking, and photography
Beauty salon
Music and Memory Program
Exercise, movement and dance therapy
Holiday/cultural/birthday celebrations
Outings to sporting events, cultural centers, shopping, and other places of interest
Our five Long-Term Care Centers:
Learn more about quality and performance measures at HHC's Long-Term Care centers.