Electronic Medical Records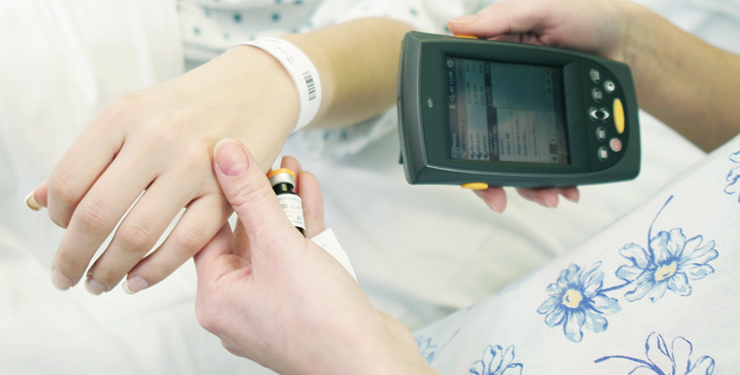 No matter what the reason, you want to feel confident that your doctor knows your entire medical history when examining you or making recommendations. Electronic medical records (EMRs) allow your doctor to access all of your medical records and enable you to participate more fully in your healthcare decisions. HHC has electronic medical records across all settings, from in-patient units to ambulatory care clinics. Our EMR system features include electronic order entry to prevent drug errors, built-in computer prompts to guide best-practice care for each patient, and ways to use data to improve health outcomes and better manage patients with chronic diseases. Electronic medical records enable safer and more effective clinical care, and they are an essential foundation for increasing efficiency and reducing costs. 
Electronic Medical Records at HHC
HHC was one of the early adopters of EMRs, recognizing the advantages of accessible, organized medical records. Our advanced EMR system allows our healthcare providers to:
Receive alerts and reminders about the tests patients need
Improve diagnostic and treatment options
Follow evidence-based care guidelines
Access care plans and asthma action plans
Conduct research and view population health outcomes
Improve patient outcomes
EMR Pioneer
HHC was an early adopter of electronic medical record technology and has won several national awards for the use of clinical information technology to drive improvements in care and reduce costs. Special recognitions for leadership in the use of advanced information technology include:
Achieved full "Meaningful Use" status to qualify for American Recovery and Reinvestment Act (ARRA) funds, which will be reinvested to support the implementation of a modern, more robust EMR system by 2017.
Two of HHC's healthcare networks – Generations Plus/Northern Manhattan (Harlem and Lincoln hospitals) and Queens (Elmhurst and Queens hospitals) – earned the coveted Nicholas E. Davies Award from the Healthcare Information and Management Systems Society for excellence in using electronic medical records to improve healthcare delivery.
HHC President Alan D. Aviles was the recipient of the 2007 National CEO IT Achievement Award from the Healthcare Information and Management Systems Society and Modern Healthcare magazine for leadership in the use of information technology to advance healthcare excellence.
Contact Us
Find an HHC hospital or healthcare center near you.