HHC Farmers Markets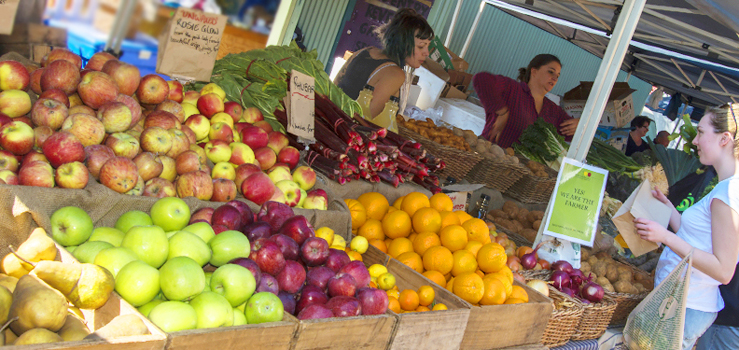 Proper eating is a critical part of maintaining good health. Along with regular checkups and exercise, a healthy diet with fruits and vegetables keeps people fit and helps to control or avoid chronic health conditions such as diabetes and hypertension.
How Our Farmers Markets Can Help You and Your Family
HHC's farmers markets offer a variety of affordable, regionally-grown vegetables, fruits, fresh juices and flowers in communities where residents sometimes lack access to fresh produce at reasonable prices. The markets are hosted in partnership with two local non-profit organizations: Harvest Home Farmer's Market and GrowNYC. Many of our markets conduct on-site cooking demonstrations and provide healthy eating tips for fighting obesity and chronic disease. Numerous programs and payment options are in place to help residents take advantage of farmers markets, including EBT/SNAP, Health Bucks, Green Checks, Senior Farmers Market Nutrition Program (FMNP) coupons and Women, Infants and Children (WIC) coupons.
GrowNYC Fresh Food Box/Bag Program
Instead of a traditional farmers market, HHC Bellevue Hospital Center in Manhattan has partnered with GrowNYC's Fresh Food Box Program. For less than half the cost of retail produce, participants can sign up to receive a weekly selection of eight to ten regionally-grown fruits and veggies, along with recipes and instructions for proper storage.
2015 HHC Farmers Markets