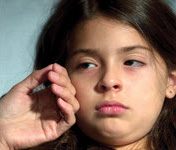 FREE Flu Vaccines Available
Coney Island Hospital is offering FREE Flu Vaccines for adults and children. We are experiencing the worst flu season since at least 2009, and with influenza activity spreading in New York State, it is essential that everyone be immunized.
You can receive your vaccination in the Tower building at Coney Island Hospital, Room T108, from 9am to 8pm, or at any of the Mobile Units located at: MCU Park in Coney Island; in Gerritsen Beach at 43 Seba Avenue or on Staten Island at Midland Avenue and Olympia Blvd - 7 days per week excluding holidays.
Since the flu virus can spread through coughing or sneezing, it is important that family members and people who regularly come in contact with young children or individuals at high risk get a flu shot. Individuals who have flu-like symptoms like a fever, cough, or sore throat, should call their doctor first before heading to the hospital. Many New Yorkers are going to the emergency room with mild symptoms; there's no need to go to the hospital unless your doctor advises you to.
CONEY ISLAND HOSPITAL SERVICES
Coney Island Hospital continues to restore services  to the community by opening its Emergency Department (ED) to  receiving limited 911 ambulances. The new ED is producing shorter wait times and offers increased privacy. The hospital also has adult inpatient medical services available including behavioral health and critical care as well as a full range of surgical and diagnostic services. All outpatient primary, specialty and sub-specialty clinics are open with extended hours, seven days per week for your convenience. Two Operating Rooms are open and we expect to restore the remaining OR's, Pediatric critical emergency and Labor & Delivery services very soon.   
The opening of the new ED and inpatient services is a milestone in the progress to restore all services in the facility and re-establish ourselves as the primary health care source in southern Brooklyn.
The hospital has these services available: 213 Medical/Surgical beds that includes 31 Critical Care beds. Inpatient Behavioral Health – 64 adult psychiatric beds; 22 bays in the ED.
Mobile Medical Offices are also serving the community, one at 43 Seba Avenue in Gerritsen Beach, and two serving Staten Island. The vans operate from 9am to 5pm, 7 days a week.
The Ida G. Israel Community Health Center remains closed.
Call 718-616-3000 for General Information.
Cardiology

The Cardiology division of Coney Island Hospital offers complete diagnostic and clinical services for both inpatients and outpatients.

Learn More 

 

Radiology

The Radiology department at Coney Island Hospital strives to continue its upgrades to further extend to our patients digital state of the art equipment to obtain quality expeditious care in an environment conducive to the 21st century.

Learn More