Storm Recovery and Restoration Continues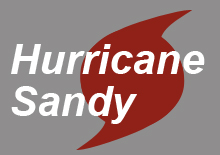 HHC hospitals continue to focus on rebuilding and recovery from Hurricane Sandy. Here's an update:
FEMA has designated over $103 million in federal disaster aid for HHC. The funding will go toward paying for the extensive repairs that have been ongoing at several facilities since the storm. The New York congressional delegation was instrumental in securing these vitally important funds. HHC is seeking more federal aid to continue the repair and fortification of hospitals and other facilities.
Coney Island Hospital has reopened its emergency department and most inpatient, surgical, ICU and behavioral health services, filling a critical healthcare need for the people of south Brooklyn. Damage to part of the emergency department means the ED is running with less space and beds, and it is not accepting ambulances.
Bellevue has more than 40 outpatient clinics open and is receiving non-critical cases by ambulance in its ED. A full reopening of Bellevue is expected later in February.