Fund for HHC Will Help Employees in Need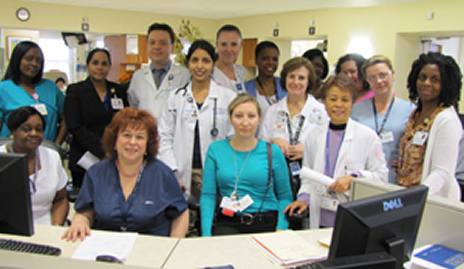 HHC remains committed to protecting and preserving the health and well-being of all New Yorkers. But now, there is a powerful need within our own HHC family as well.
To help, The Fund for HHC, the public hospital system's philanthropic arm, has established a special Hurricane Relief Fund that will provide one-time monetary grants to assist HHC staff members who have suffered losses due to the storm. Financial contributions can be made to The Fund online at www.thefundforhhc.org; checks made out to "The Fund for HHC, Hurricane Relief" can be mailed to The Fund for HHC, 346 Broadway, Suite 715, New York, New York, 10013.