MetroPlus #1 in Quality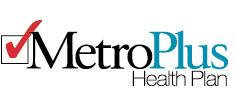 MetroPlus, HHC's own Health Plan with more than 400,000 members, was ranked #1 by the New York State Department of Health under the 2011 Quality Incentive Awards program that rewards health plans for high achievement in quality of care, disease prevention, and customer satisfaction.  The award comes with a 2.5% incentive premium increase per member per month – an estimated bonus of more than $34 million to MetroPlus' revenue for 2012 which will be reinvested to fund quality initiatives.
MetroPlus was ranked at the top among more than 15 public and private managed care plans in New York State and scored a maximum of 100 quality points.   MetroPlus' great performance will also assure an increase in enrollment as this distinction will award it a preferred plan status in the system that automatically assigns individuals a Managed Care plan.
The 2011 Quality Incentive award incentive payments kick in April 1, 2012.