News
FOR IMMEDIATE RELEASE
October 7, 2015
NYC Health and Hospitals Offers Free Depression Screenings and Counseling on National Depression Screening Day
15 facilities throughout New York City will participate on October 8 to raise awareness about mental health education and treatment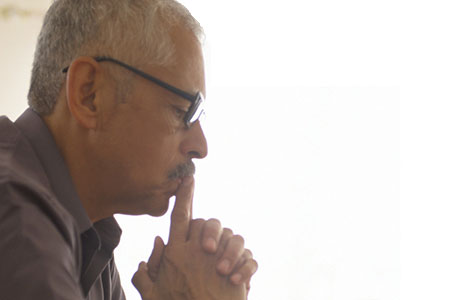 (New York, NY) - New York City Health and Hospitals will offer free depression screenings and treatment referrals at 15 locations across the city on Thursday, October 8 in recognition of National Depression Screening Day, part of Mental Illness Awareness Week. The confidential screenings will be conducted by mental health professionals in individual, private consultations and are designed to identify symptoms of depression and mood disorders. Patients requiring assistance will be referred to appropriate levels of treatment within each facility.
"Early intervention and treatment for mental and behavioral health patients is vital to regaining control over an illness before it becomes advanced and before it can derail lives," said Dr. Ram Raju, NYC Health and Hospitals President. "Health and Hospitals is a leader in providing mental health services in New York City, and continues to expand much-needed access through programs and services that address the needs of patients at all stages of life."
Depression is a common yet serious medical condition, characterized by pervasive low mood; loss of interest or pleasure in nearly all activities; and significant distress or impairment in social, occupational or other important areas of functioning. Other symptoms can include difficulty concentrating, loss of energy, trouble sleeping, changes in weight, feelings of worthlessness and recurrent thoughts of death or suicide.
Early detection and treatment can reduce suffering and improve quality of life. Depression can worsen the course and complicate the treatment of other health conditions such as diabetes and heart disease. In its most serious and tragic form, depression can lead to suicide.
Depression screenings will take place on Thursday, October 8 from 10 a.m. to 3 p.m. at the following facilities and health centers:
Jacobi Medical Center
1400 Pelham Pkwy. South
Bronx, NY 10461
(718) 918-5000

Bellevue Hospital Center
462 First Avenue
New York, NY 10016
(212) 562-4141

Lincoln Medical Center
234 East 149th Street
Bronx, NY 10451
(718) 579-5000

Gouverneur Health
227 Madison Street
New York, NY 10002
(212) 238-7000

North Central Bronx Hospital
3424 Kossuth Avenue
Bronx, NY 10467
(718) 519-5000

Harlem Hospital Center
506 Lenox Avenue
New York, NY 10037
(212) 939-1000

Coney Island Hospital
2601 Ocean Pkwy.
Brooklyn, NY 11235
(718) 616-3000

Elmhurst Hospital Center
79-01 Broadway
Elmhurst, NY 11373
(718) 334-4000

Kings County Hospital
451 Clarkson Avenue
Brooklyn, NY 11203
(718) 245-3131

Cumberland Diagnostic & Treatment Center
100 North Portland Ave.
Brooklyn, NY 11205
(718) 260-7500

Metropolitan Hospital Center
1901 1st Avenue
New York, NY 10029
(212) 423-6262

Queens Hospital Center
82-68 164th Street
Queens, NY 11432
(718) 883-3000

Woodhull Medical Center
760 Broadway
Brooklyn, NY 11206
(718) 963-8000

East New York Diagnostic & Treatment Center
2094 Pitkin Avenue
Brooklyn, New York 11207
(718) 240-0400

Morrisania Diagnostic and Treatment Center
1225 Gerard Avenue
Bronx, New York 10452
(718) 960-2777
New York City Health and Hospitals facilities and community health centers in every borough offer year-round mental health services to help with depression and other more serious mental health conditions such as psychosis, bipolar disorder and schizophrenia. In addition to depression screenings, affordable mental health services are available including behavioral health services for children, adolescents, adults and seniors; psychiatric emergency services; and substance abuse and dependency disorders.