News
FOR IMMEDIATE RELEASE
August 25, 2015
HHC President Dr. Ram Raju Among "100 Most Influential People in Healthcare"
Honored by Modern Healthcare for second consecutive year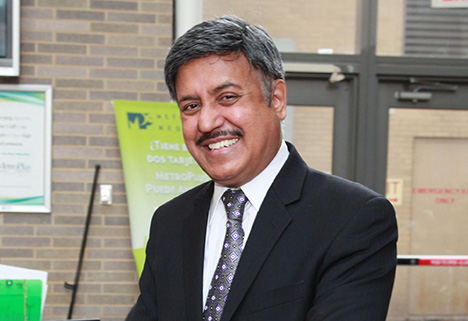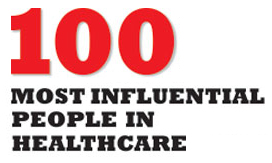 (New York, NY) New York City Health and Hospitals Corporation (HHC) President Dr. Ram Raju has been named one of Modern Healthcare's "100 Most Influential People in Healthcare" for 2015, placing #66 overall on the prestigious list. For the second consecutive year, he joins an impressive list of policy leaders, health insurance executives and CEOs of many of the country's largest healthcare systems.
An experienced vascular and trauma surgeon and former CEO of Chicago's Cook County Health & Hospitals System, Dr. Raju was appointed HHC President and CEO by Mayor Bill de Blasio in March 2014. Before running the Chicago public hospitals system, he served as HHC's Chief Medical Officer, Corporate Chief Operating Officer and Executive Vice President, and as Chief Operating Officer and Medical Director at HHC's Coney Island Hospital in Brooklyn.
Modern Healthcare's list honors individuals who are considered to be the most influential in the industry, making a significant impact on the healthcare industry and within their organizations. The finalists are determined by their peers and the publication's senior editors. DR. Raju was previously named to
Modern Healthcare's
"Top 25 Minority Executives in Healthcare" and "50 Most Influential Physician Executives in Healthcare."