Vision Care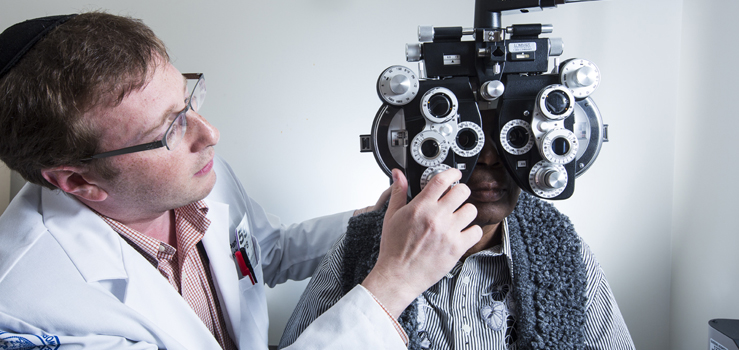 It's important to protect your vision at every age. Our team of experts offers a comprehensive range of services and convenient care throughout New York City.
Complete Vision Care in New York City
At HHC, we offer expert eye care for children, adolescents and adults. Our dedicated team of board-certified ophthalmologists, licensed optometrists and technicians perform basic eye exams and vision tests. We successfully treat thousands of New Yorkers every year for common vision-related conditions.
We provide expert evaluation and treatment for a wide range of conditions including:
Cataracts (clouding of the eye lens)
Dry eye syndrome
Glaucoma (increased eye pressure)
Diabetic retinopathy (damage to the retina)
Retinal disorders, such as retinal detachment
Macular degeneration (deterioration of the retina)
Our services also include surgery performed by some of the top eye surgeons in New York City. Through expert diagnostic skills and experience with even the most complex cases, we are able to restore or improve certain eye or eyelid conditions that may otherwise lead to vision loss or blindness.
Convenient Vision Care Services at HHC
We know you're busy. That's why we make it easy for you to get the vision care services you need, including:
Eye care clinics conveniently located throughout New York City
Eyeglass prescriptions, often filled on-site
Contact lens prescriptions, fitted properly by our expert technicians
Contact Us
We offer vision care services at many of our locations throughout New York. To make an appointment for a routine eye exam or to see one of our eye specialists, find an HHC hospital or health center near you.