Diabetes Care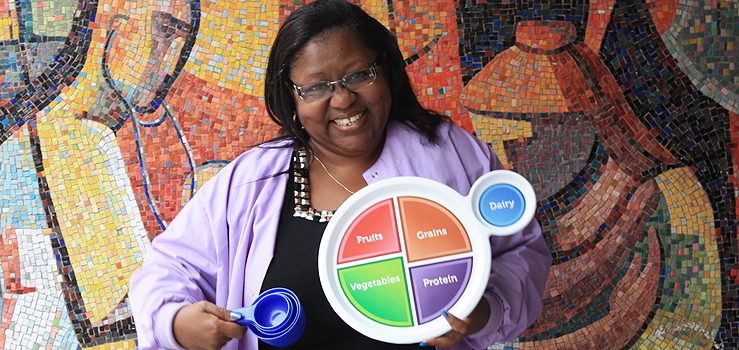 Diabetes is a chronic disease that affects nearly 24 million Americans and is the leading cause of kidney failure, adult blindness and lower extremity amputation, and is also a prime contributor to heart disease and stroke. Living with diabetes may feel overwhelming, but HHC's expert healthcare professionals can help you manage your symptoms, prevent complications and improve your quality of life.
Diabetes Care in New York City
HHC hospitals and health centers care for more than 50,000 adults with diabetes and thousands of other children and adults who are at risk of the disease.  We emphasize screening and early detection in addition to personalized treatment to help you manage the three leading indicators for the disease – blood sugar, blood pressure and cholesterol. 
HHC has many successful programs that help diabetic patients get healthy and stay healthy.
House Calls-Telehealth -- A program for patients with uncontrolled diabetes who transmit daily health data by telephone to a care team who monitors blood sugar levels and shares instant feedback.
Support Groups & Education Classes -- Programs with other patients with diabetes, their families and care partners and multi-lingual diabetes education classes to assist you in developing the skills to take control of your diabetes.
Electronic Diabetes Registry -- The registry gathers information from our electronic medical records, providing a real-time "snapshot" of patient care. The data helps us offer better, more precise treatment.
HHC Diabetes Wellness Center
If you have been diagnosed with diabetes, you know that staying healthy with this disease can have special challenges. There's a lot to learn and a lot to keep track of. Sometimes it can seem overwhelming.  HHC has developed a robust online Diabetes Wellness Center designed to help our patients get educated about their disease and offer the tools and tips you need to help you become an active partner in your diabetes care management, including:
Tips to get blood sugar under control
Advice from HHC doctors, nurses and nutritionists
Patient success stories
Healthy eating and exercise tips
Access to free blood monitor
 Contact Us