Cancer Care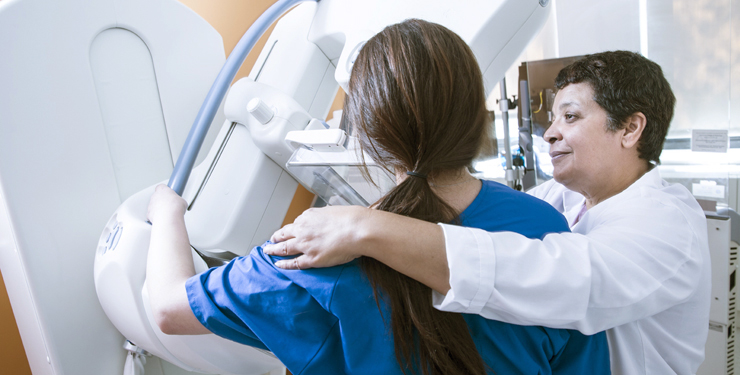 HHC is a leader in the prevention, early detection and treatment of cancer.  Our award-winning cancer treatment centers offer the latest therapies and support programs for patients and their families.  If you have cancer, or you are at risk for developing cancer, we are here to help. Our experienced cancer specialists provide advanced cancer care close to home.
Cancer Prevention and Screening in New York City
HHC is committed to providing access to no cost and affordable cancer screening tests to prevent and detect cancers at their earliest stages, when treatment is most effective and survival is most likely. Breast, cervical and colon cancer are all highly treatable if found early, so screenings have a dramatic impact on the lives of New Yorkers.  In one year alone, we performed:
More than 70,000 mammograms
More than 180,000 cervical cancer screenings
More than 21,000 colonoscopies, removing thousands of precancerous polyps – abnormal growths that can turn to cancer.
Cancer Treatment in New York City
All of HHC's facilities offer cancer treatment services, and many provide comprehensive  care, often under one roof, as a one-stop service.  Features include:
Advanced treatment and support services, including nutrition and social service programs
Specialized surgical services
Pharmacy services, including access to specialized chemotherapy drugs
Sophisticated technology that allows doctors to pinpoint the location of the cancer and plan the most effective treatment
Opportunities to participate in cancer clinical trials
Cancer support groups
Contact Us
HHC provides exceptional cancer treatment services at all our hospitals.  Find an HHC hospital near you. Find out how you can access life-saving Mammograms.