Weekend Walks 2014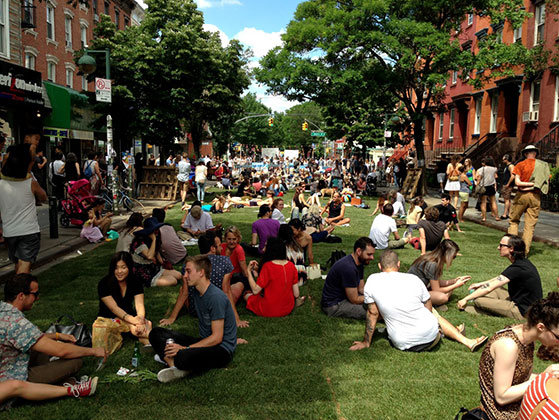 Each year, the New York City Department of Transportation partners with community groups to present Weekend Walks – neighborhood events on multi-block stretches of commercial streets temporarily closed to vehicles and opened to walking and other activities. These multi-day events take place in all five boroughs from May through October.
Local merchants' associations, community groups, and business improvement districts host Weekend Walks as a fun way to highlight local businesses and cultural institutions. They create wonderful opportunities for New Yorkers to gather, see their neighborhoods in a new way, and relax on weekends.
DOT is accepting applications for the 2014 season. If you are interested in organizing a Weekend Walk in 2014, download the request for expressions of interest (pdf), complete the application, and return it by close of business Monday, Dec. 9, 2013. This is an extension (the deadline was previously November 27, 2013).