DOB Teaches NYC Students about Elevator Safety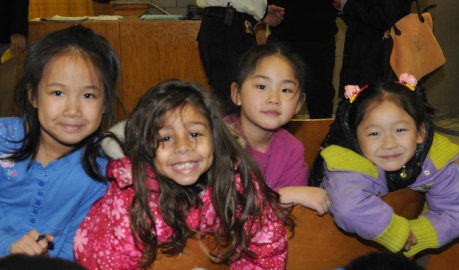 On Monday, November 8, 2010, the Department kicked off National Elevator Escalator Safety Awareness Week, an annual educational program promoting elevator and escalator safety awareness throughout New York City. Inspectors from the Elevator Division taught more than 3,000 students in New York City public schools about how to stay safe and "Ring, Relax and Wait" when riding the City's 62,000 elevators and escalators. For the first time since the Department's annual educational program began in 2004, inspectors visited two senior citizen centers and provided safety tips to 350 elderly residents.
Prepare for Winter Weather
| | |
| --- | --- |
| | New Yorkers can save time and energy by undertaking simple home improvements, such as adding insulation to doors and windows and checking heating equipment before cold weather approaches. With more residents spending time indoors, it is important that proper fire safety precautions are in place, including working smoke alarms and carbon monoxide detectors. |

View Home Maintenance Tips
Buildings Bulletins
Gas-Fired Direct Vent Space-Heating Appliances
Buildings Bulletin 2010-26 (PDF) establishes acceptance criteria for gas-fired direct vent space-heating appliances used for providing heat in rooms for sleeping purposes.

Water Recycling Systems
Buildings Bulletin 2010-27 (PDF) addresses the design and use of water recycling systems.

Grease Interceptors
Buildings Bulletin 2010-28 (PDF) addresses requirements for grease interceptors.
Service Updates
New PW5 Form Coming
The Department is updating the PW5 Form (After Hours
Work Permit Application). The new version will be required in January, 2011
Boiler Information
The Department has added a new Boiler Section on our
website to make it easier to find information about boilers, including inspection and test requirements and how to make an appointment.

Visit new Boiler section
Keep reading Buildings News for new information and updates.
Department Events
Department Hosts Delegation of Turkish Building Officials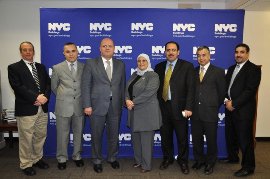 | | |
| --- | --- |
| | On Thursday, November 4, 2010, the Department hosted a delegation of Turkish building officials to discuss inspection and enforcement procedures, including how Department engineers assess the structural stability of buildings during major emergencies. |