Special Inspection Agencies: Register Now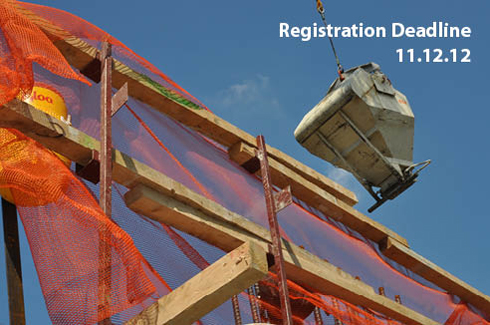 To verify that work is performed according to approved plans, Special Inspections must be done during the construction process ― and these inspections must be by Special Inspectors on behalf of Special Inspection Agencies. Any agency performing Special Inspections in New York City must register with the Department by November 12, 2012.
---
Buildings Bulletins
2012-010 addresses the use of flexible, double-wall, fuel-oil pipe systems.
2012-009 clarifies temporary sprinkler installation and compartmentation requirements for existing buildings undergoing interior alterations.
2012-008 addresses the permitted size of a cellar that is accessory to a residential use and used for non-dwelling purposes.
Service Updates
PW1 Online Filing
Owner Email Required
Cranes + Derricks
Improved Customer Service
Electrical + Plumbing SWOs
Rescission Requests
Places of Assembly
Certificates of Operation
Boiler Workshops
Annual Inspection Filings
Builders Pavement Plans
UPDATED
Inspection Requests
---
Hearings + Rules
Rules Governing Filing Representatives
Hearing 10.04.12 @10a
Energy Audits + Retrocommissioning
1 RCNY §103-07 ― Effective 10.13.12
---
Did You Know...?
The tax abatement for installing solar panels has been extended!
Installations put in service between January 1, 2013 and January 1, 2015 are eligible for an abatement of 2.5 percent of the eligible expenses. Abatement applications will be accepted until March 15, 2015. (Installations through December 31, 2012 must file by March 15, 2013.)