More ECB Violation Information Available Online
We have enhanced our online Buildings Information System (BIS) to make ECB violation information more accessible.
You can now view:
Summary information and violation overviews for each property

New guide that defines terms, severity levels and violation and hearing descriptions

Status of submitted Certificates of Correction

License/Registration/Tracking number of individual or business cited in the violation

Learn more
Public Hearings
| High Pressure Boiler Inspections | September 30 |
| --- | --- |
The Department will hold a public hearing on September 30 at 12:30 PM on a proposed rule relating to boiler inspection filing requirements, penalties and waivers. The hearing will be in the 3rd floor Conference Room at 280 Broadway in Manhattan.

Read proposed section 103-05
| Tax Abatements for Green Roofs & Solar Panels | October 20 |
| --- | --- |
The Department will hold a public hearing on October 20 at 10:00AM on proposed amendments relating to the requirements for tax abatements for green roofs and solar-electric generating systems. The hearing will be held in the 6th floor Training Room at 280 Broadway in Manhattan.

Read proposed amendments to Sections 105-01 and 105-02
Construction Safety Conference
On September 22, Buildings Commissioner Robert LiMandri and Acting Assistant Commissioner of Engineering & Safety Operations Christopher Santulli will participate in the Best Practices in Construction Safety conference, hosted by McGraw Hill. At the event, New York's construction leaders will discuss new safety technologies and innovations. The conference begins at 11 am and will be held at:

McGraw-Hill Auditorium
1221 Avenue of the Americas Manhattan


Service Updates
Elevator Fees & Penalties
New elevator filing fees and civil penalties are in effect.
New TR2 & TR3 Fees
On September 20, new filing fees for the TR2 & TR3 forms
become effective. The new fee is $130 per form per submission.

Learn more
Filing Information
The Department has now made it easier to find filing
information on our website. In the new Filing section, you can learn more about drawing standards, required items, zoning diagrams and more.

Visit new Filing section
Keep reading Buildings News for new information and updates.
Climate Week NYC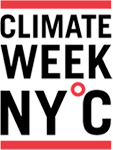 Climate Week NYC 2010 kicks off September 20, bringing together international businesses, non-profit organizations, and government to discuss climate change solutions.
To celebrate Climate Week, NYC °CoolRoofs is coordinating 5 cool roof coatings across the City. Help coat a rooftop and contribute to the citywide and global effort to combat climate change!
Coatings will be held:
September 17: Broadway Stages, 211 Meserole Avenue, Brooklyn

September 20: Bronx House, 990 Pelham Parkway, Bronx

September 21: Bronx House, 990 Pelham Parkway, Bronx

September 22: Housing Works, 743 East 9th Street, Manhattan

September 23:Housing Works, 743 East 9th Street, Manhattan



Volunteer to Coat a Roof


Learn more about NYC °CoolRoofs