Summer Streets 2022
Event Map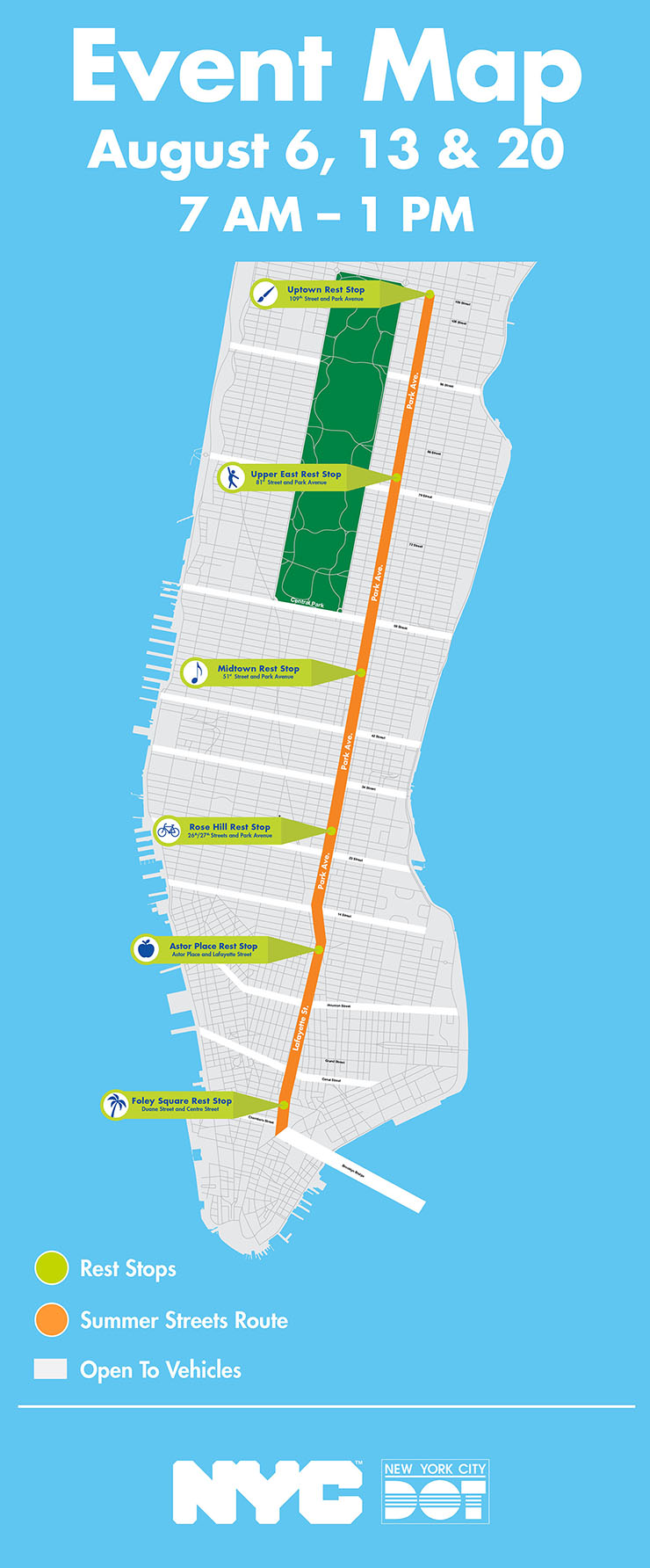 SoHo Detour
Pedestrians and cyclists travelling north on the Summer Streets route will be detoured around Lt. Petrosino Square in SoHo.
Northbound attendees should turn right on Kenmare Street and left on Cleveland Place. Following the one-block detour, the route will resume on Lafayette Street.
Please proceed slowly and turn carefully. Signage and event staff will be in place to provide direction.