The New York City Department of Education is the largest school district in the United States, serving 1.1 million students in over 1,800 schools. In this call for innovations, the City is looking for data scientists and enthusiasts to help build new data models and predictive tools to accurately project future public school student population trends and changes in communities. The most exemplary model will receive a $15,000 award.
New York City is growing fast—we need to ensure we plan for our students.
There are exciting changes coming to New York City neighborhoods, including new construction, community rezonings and a major expansion of inclusionary housing. Additionally, the City has seen unprecedented growth in recent years. Since 2010, the city population has grown by 4.6%—the highest rate of growth since the 1920s. These trends make it incredibly important to have accurate data for city planning purposes—especially when it comes to accommodating a rapidly growing Pre-K-12 student population. An enhanced student population prediction model with more granular insights will significantly help the NYC Department of Education efficiently plan for enrollment changes and enhance school zoning efforts, so that all public school students have equal access to the resources they need.
How New York City projects public school student population changes
Currently, the City derives 5-year and 10-year projections of grade-by-grade public school student enrollment for each of the 32 community school districts using a model that factors birth rates, projected population and historical student enrollment data. A "cohort-survival model" is applied with some variation to produce student population projections. The district-wide enrollment projections are then allocated to smaller sub-zones (each district has between two and five sub-zones) based on historical enrollment change by sub-zone.
Additional data on changes in housing are added to these demographic projections, and the volume of future enrollment from new housing is based on the housing multiplier matrix included in the New York City Environmental Quality Review (CEQR). Enrollment from new housing is developed on a sub-district level. These projections help inform capital planning and broader citywide planning.
On a more local level, the NYC Department of Education also analyzes the public school student population of school catchments areas ("zone sizes"), particularly when looking to propose changes to elementary and middle school zone lines. The current methodology looks at five years of zone sizes, applies a growth rate if applicable, and factors in new housing using the same CEQR housing multiplier.
We need your help
The City is looking for alternative data models that can enable more granular and precise student projections—ideally, detailing the number of prospective students at different age groups by city block with regularly updated projections at 1-year, 2-year and 5-year increments.
The City is open to models that utilize private or public data. For the first round of applications, we are providing some enrollment figures to help inform your first model. However, you are encouraged to consider other possible data sources as well, including but not limited to:
real estate and housing data
data on consumer purchasing behavior
census and survey data
pedestrian and transit data
data on day care operations and service providers
birth rates and other demographic data
school enrollment data
How to Get Involved: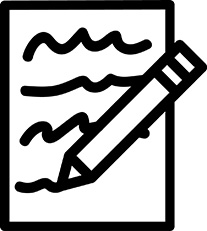 Step 1: CLOSED
Applicants will have until October 28, 2016 to sign up online to participate in the challenge and complete required documentation.
Step 2: CLOSED
On October 31, 2016, applicants receive access to DOE data sets and will use this data to develop a model and calculations to predict the number of students residing in a particular community school district and attending district or charter schools. Applicants will also be asked to answer questions about their approach, strategy and specific tools used for predicting student population changes.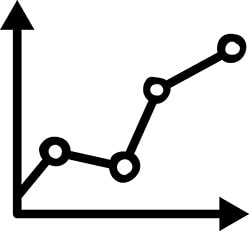 Step 3: CLOSED
In January 2017, a group of selected finalists will receive access to additional DOE data sets and will be asked to test and refine their models on a city block level using past school enrollment numbers. Each finalist will receive $5,000 to build out their work.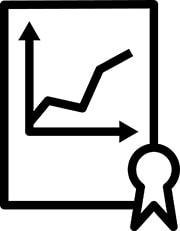 Step 4: CLOSED
The most exemplary model will receive a $15,000 award and the chance to meet with the NYC Department of Education leadership to discuss additional opportunities.
Applicant Login
Congratulations to the Finalists:
Cooperative Strategies
Andrew Bishop Larry Ferchaw Kalvin Tran
NYU Remodels NYC
Andrew Loh Shruti Manglik
Bayesian State of Mind
Jonathan Auerbach Tim Jones Susanna Makela Swupnil Sahai Robin Winstanley
Competitive Advantage Research
Sam Hudis Jon Reznick
Thomas Moore