February 25, 2015

(New York, NY) It's cold and dreary. Winter days are shorter. Bundling up is a hassle. Whether NYC's winter has given you a simple case of the "winter blues" or you're dealing with a medical condition known as Seasonal Affective Disorder (SAD), there is no need to suffer in silence. Experts at HHC Bellevue Hospital Center's Behavioral Health Services department say it's normal for winter to bring a person down but it doesn't have to keep you down.

"First it's important to understand why we may feel sad," said Amy Hoffman, MD, Medical Director of the Outpatient Psychiatric Clinic and the Deputy Director of the Division of Ambulatory and Community Psychiatry at HHC Bellevue Hospital. "There is less sunlight in the winter and a lot of people are sensitive to that and become lethargic. Understanding the reasons why we may feel sad or lethargic in the winter will help us understand how we can mitigate those feelings."

Besides the light, Dr. Hoffman says another reason people don't feel like themselves in the winter is because of what she calls social isolation. "It is harder for people to get outdoors because of bad weather—cold, snow, rain and also because there are just fewer daylight hours. That can make people feel lonely, isolated and disconnected from their usual activities."

What can we do if we are experiencing these symptoms? When should we seek help? Here are five tips to warm up your winter outlook.

Tip 1. Get out!
"If you're physically able to get out, dress in layers and go outside, even if it's for a very short time," said Dr. Hoffman. There are places around the city that are open, well-heated and free, like the NY Public Library, local community centers, houses of worship or even stores. If you can't get out physically, Dr. Hoffman suggests keeping in contact with people by telephone or email just to stay connected to the outside world.

Tip 2. Keep it routine!
"It's a good idea to stick to what's familiar," said Dr. Hoffman. "Whenever there are challenging environmental conditions, whether it's cold or hot or rain or snow, the best thing people can do is to stick to routine as much as possible, keeping in mind safety."

Tip 3. Lighten Up!
The lack of light is what is bothersome for some people who suffer with the "winter blues." Some people find that turning on lights in their homes or offices can help.

Tip 4. Give a little
Volunteering is a great way to get out and have purpose. "Sometimes we feel badly about something happening in our lives but when you find out that you do have something out there to give that can help someone else, it gives you a perspective on yourself," said Dr. Hoffman. "You might say 'I'm not worse off than the next person and there is something I can still give' and that feeling of giving to others is a universally positive experience. And there is a social aspect to it."

Tip 5. Check it out!
"There is an actual medical condition called Seasonal Affective Disorder (SAD) or seasonal depression," explained Dr. Hoffman. "Someone who is experiencing symptoms like: persistent feelings of sadness, hopelessness or worthlessness; irritability or restlessness; reduced appetite; feeling tired despite sleeping; concentration or decision-making difficulty; or thoughts of death or suicide, should be evaluated for treatment." The most important component to SAD is that it appears each year for the winter and is gone when the spring and summer arrive.
Bellevue Hospital's outpatient clinic provides mental health assessments for SAD and other behavioral health issues. Contact them at 212.562.4141.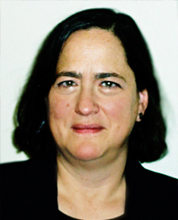 Amy Hoffman, MD
---
About Bellevue
Bellevue is a member of the New York City Health and Hospitals Corporation (HHC) and is America's oldest hospital, established in 1736. Affiliated with the NYU School of Medicine, Bellevue is a major referral center for highly complex cases. The 828-bed hospital has more than 4,000 employees and works closely with interdisciplinary staff throughout the hospital. Its emergency room sees more than 125,000 visits every year. Clinical centers of excellence include: Emergency Medicine and Trauma Care; Cardiovascular Services; Designated Regional Perinatal Center and Neonatal Intensive Care Unit (ICU); Comprehensive Children's Psychiatric Emergency Program; and Cancer Services.
About HHC
The New York City Health and Hospitals Corporation (HHC) is a $6.7 billion integrated healthcare delivery system, the largest municipal healthcare organization in the country, and one of the New York area's largest providers of government-sponsored health insurance, MetroPlus Health Plan, the plan of choice for nearly half a million New Yorkers. HHC serves 1.4 million New Yorkers every year and more than 475,000 are uninsured. HHC provides medical, mental health and substance abuse services through its 11 acute care hospitals, five skilled nursing facilities, six large diagnostic and treatment centers and more than 70 community based clinics. HHC Health and Home Care also provides in-home services for New Yorkers. HHC was the 2008 recipient of the National Quality Forum and The Joint Commission's John M. Eisenberg Award for Innovation in Patient Safety and Quality. For more information, visit www.nyc.gov/hhc or find us on facebook.com/nycHHC or twitter.com/bellevuehosp.
---
Contact: Bellevue Public Affairs, 212-562-4516