SPOTLIGHT ON: Robert Moses

By Christine Bruzzese

Builder, planner and developer Robert Moses was a seminal figure in New York City history and politics. Born in 1888, he oversaw the construction of highways and public housing, served as Parks Commissioner and was responsible for many urban renewal projects. He died in 1981. This article features some resources in the City Hall Library on the subject of Robert Moses.

The Power Broker: Robert Moses and the Fall of New York by Robert A. Caro chronicles the life of Robert Moses, his rise to power and his eventual decline. Here is the story of how Moses became influential in several Mayoral administrations. Accomplishments included redevelopment of parks, establishment of a major highway system, building of bridges and tunnels and slum clearance. The book discusses Moses' failures and flaws as well, including the factors that contributed to his loss of power and prestige.

Public Works: a Dangerous Trade was written by Robert Moses and published in 1970. Moses offers insight and background information on the various projects and issues in which he was involved. Included are transportation, parks, the World's Fair of 1964-65, Lincoln Center and more. He also profiles some of the politicians and other prominent figures he worked with and knew. Additionally, this book provides some insight and advice about the workings of public administration.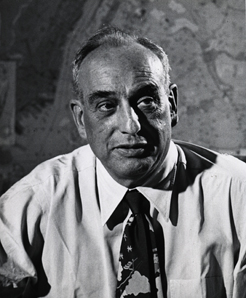 The New York Approach: Robert Moses, Urban Liberals, and Redevelopment of the Inner City by Joel Schwartz analyzes the development of housing projects under the Housing Act of 1949. The focus is on the role Robert Moses played and his alliances with liberal politicians, city planners and administrators. According to the premise of the book, the liberal groups actually assisted Moses in constructing urban renewal projects that did not benefit the poor and working-class citizens. Slum clearance provided housing for the middle class and wealthy plus opportunities to construct hospitals, university campuses and offices.
Biographical files feature clippings on the life and work of Robert Moses. In the vertical files, articles by and about Moses can be located.
Find out more at: http://www.nyc.gov/html/records/home.html
---
For more info on the City Hall Library, please visit our website.
To unsubscribe please go to this link:
https://www.nyc.gov/portal/signin.jsp
Comment on this news service:
http://www.nyc.gov/html/misc/html/news_feedback.html
PLEASE DO NOT REPLY TO THIS MESSAGE!