SPOTLIGHT ON: Black History Month
By Christine Bruzzese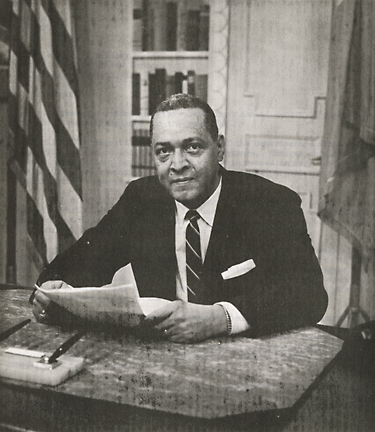 Robert O. Lowery,
Fire Department Commissioner
1966 to 1973


February has been designated Black History Month in honor of black culture and achievements. This article focuses on two prominent New York officials and highlights some resources in the City Hall Library collection related to black history.
Robert O. Lowery was appointed by Mayor John Lindsay as Fire Commissioner in December 1965 and began serving in this position in January 1966. Lowery was the first black Commissioner to head this agency. He was born in Buffalo, NY in 1916 and moved to Harlem with his family at the age of 4. Originally employed as a train conductor, he joined the Fire Department in 1941 and became a Deputy Commissioner in 1963.
Among Lowery's accomplishments were increasing the number of black firefighters in black neighborhoods, striving for a better understanding of racial issues and promoting more black employees to leadership positions in the Fire Department.
He resigned in 1973 to work on the Mayoral campaign of Abraham Beame. Lowery remained active in civil rights work and passed away in 2001, survived by his second wife, two daughters and a granddaughter.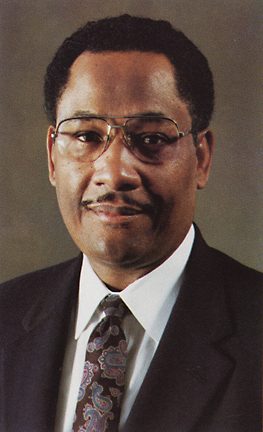 Lee Brown, Police Commissioner
1990 to 1993


Lee P. Brown was appointed Police Commissioner by Mayor David Dinkins. He served in this position from 1990 to 1993. Brown was born in Oklahoma in 1937. He earned a PhD. in criminology from the University of California at Berkeley and worked in various law enforcement and academic positions on the West Coast. In 1978 Brown served as the first black Police Commissioner in Atlanta, GA and, in 1982 as the first black Chief of Police in Houston, TX.
Be sure to consult the Library catalog for publications related to black history. Vertical and biographical files contain other materials of interest to the researcher.
Find out more at: http://www.nyc.gov/html/records/home.html
---
For more info on the City Hall Library, please visit our website.
To unsubscribe please go to this link:
https://www.nyc.gov/portal/signin.jsp
Comment on this news service:
http://www.nyc.gov/html/misc/html/news_feedback.html
PLEASE DO NOT REPLY TO THIS MESSAGE!