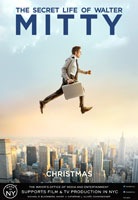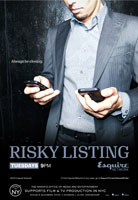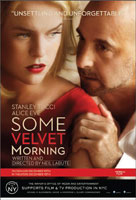 The "Made in NY" Marketing Credit showcases various productions
that film in the five boroughs. Photos courtesy of MOME.
December 4, 2013 - A variety of local projects has taken part in the "Made in NY" Marketing Credit for December and will be showcased on bus shelters and subway cars.

Writer/director Neil LaBute takes a look at infidelity in Some Velvet Morning. Starring Stanly Tucci and Alice Eve, the film opens December 10.

In The Secret Life of Walter Mitty, a mild-mannered daydreamer finds his wildest adventures coming true when he embarks on a quest to find a missing photograph. The film, starring Ben Stiller, opens December 25.

Esquire Network's new series "Risky Listing" follows competitive real estate agents as they work to close deals on restaurants, bars and nightclubs in New York City. The show airs Tuesdays at 9pm.

In the latest season of the reality series "Mob Wives," new faces join the cast and add to the drama. New episodes begin December 5 at 10pm on VH1.

The genius of Marvin Hamlisch will be on display in "Marvin Hamlisch: American Masters," premiering nationally on PBS on Friday, December 27 at 9pm. This portrait of the award-winning composer-conductor includes interviews with Barbra Streisand, Carly Simon, Steven Soderbergh, Quincy Jones, Christopher Walken, Sir Tim Rice, Joe Torre, Woody Allen and many others.

The "Made in NY" Marketing Credit provides free co-branded advertising to productions that shoot the majority of their projects in the five boroughs. To learn more about the marketing credit, click here.



The marketing credit also extends to subway cards.
Photos courtesy of MOME.