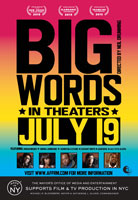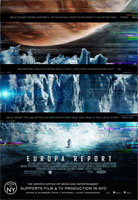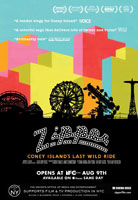 The "Made in NY" Marketing Credit showcases various production that filmed
in the five boroughs. Photos courtesy of MOME.

July 1, 2013 - Three independent films are currently showcased on subway cards and bus shelters as part of the "Made in NY" Marketing Credit.

Written and directed by Neil Drumming, Big Words takes place in Brooklyn in 2008 on the night of Barack Obama's presidential election as three friends look back on lives. It opens in theatres in New York on July 19.

Developed with NASA, The Europa Report presents a scientifically accurate representation of space travel as a crew of international astronauts set out for Jupiter's fourth moon. The film, was shot almost entirely on a Brooklyn soundstage, is available on Video on Demand and hits theatres August 2.

In the documentary Zipper, filmmaker Amy Nicholson examines the battle over an American cultural icon, a 38-year-old carnival contraption called the Zipper in the heart of Coney Island's amusement district. The films opens for a one week engagement at the IFC Center on August 9 and will be available on iTunes.

The "Made in NY" Marketing Credit provides free co-branded advertising to productions that shoot the majority of their projects in the five boroughs. To learn more about the marketing credit, click here.




The marketing credit also extends to subway cards.
Photos courtesy of MOME.