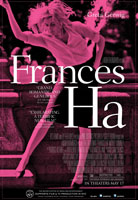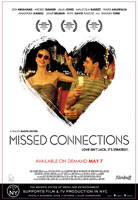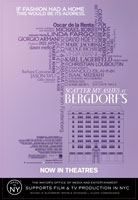 New films are part of the "Made in NY" Marketing Credit. Photos courtesy of MOME.


May 1, 2013 - This month the "Made in NY" Marketing Credit promotes a trio of independent films that examine different aspects of life in the City as well as a news magazine from local public television.

In the new documentary Scatter My Ashes at Bergdorf's, one of New York City's most famous department stores comes to life, providing audiences with a behind the scenes look at the workings of the fabled establishment. The film opens in select theatres on May 3.

WNET's "MetroFocus," the news magazine focusing on the New York region with host Rafael Pi Roman, airs Thursdays at 8:30pm on Thirteen, Wednesdays at 7:30pm on WLIW21 and Thursdays at 10:30pm on NJTV.

Directed by "Made in NY" Award honoree Noah Baumbach and starring Greta Gerwig, Frances Ha tells the tale of a dancer who's not really dancer, living her life and pursuing her dreams. The film opens in theatres on May 17.

Missed Connections, the new film by Martin Snyder, chronicles one New Yorker's search for love online and the complications that ensue. Missed Connections is available on demand May 7.

The "Made in NY" Marketing Credit provides free co-branded advertising to productions that shoot the majority of their projects in the five boroughs. To learn more about the marketing credit, click here.




The "Made in NY" shows are featured in advertising appearing
in bus shelters and in subways. Photos courtesy of MOME.