On the first three Saturdays in August between the hours of 7 am and 1 pm, nearly seven miles of New York City's streets are open to the public to play, run, walk and bike.
Learn more about Summer Streets
Summer Streets is an annual celebration of New York City's most valuable public space—our streets. Summer Streets provides space for healthy recreation and encourages New Yorkers to use more sustainable forms of transportation. In 2018, nearly 300,000 people took advantage of the open streets.
Audio described version of this video available:
https://youtu.be/TrqHKmcwlks
Congratulations to all Yoga Stunt Participants! Together, we hosted the largest yoga class to-date in Summer Streets history on August 3rd in partnership with Movement by Lara. Join us along the event route for other programming the next two weekends, on August 10th and 17th from 7 am – 1 pm.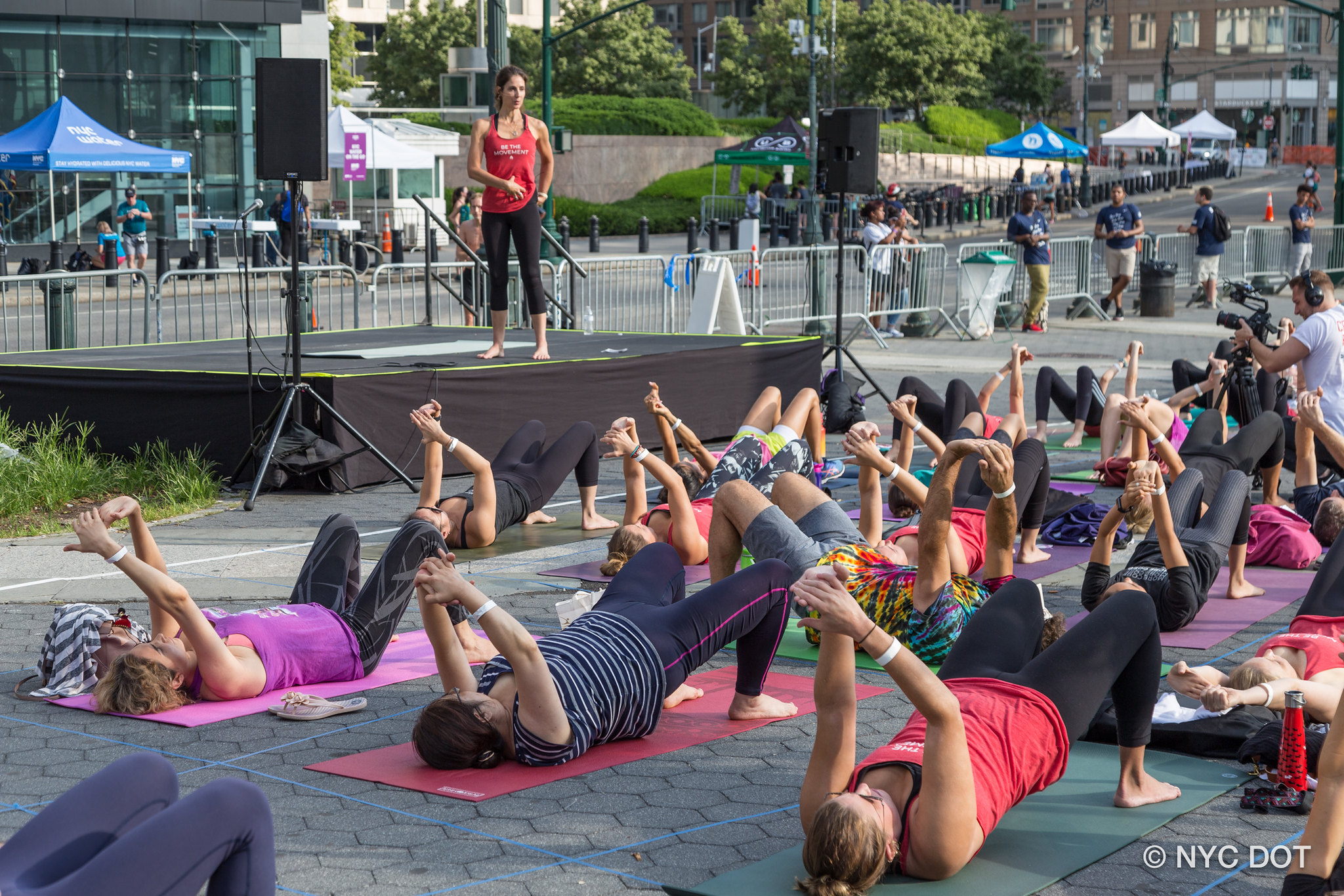 Call for Sponsors Now Open!
Learn about exposure and engagement for your brand at Summer Streets (pdf)
Contact the Summer Streets team for sponsorship opportunities.