We would like to shine a spotlight on the success story of David Joseph from the Opportunities For a Better Tomorrow cohort 6A
We would like to shine a spotlight on the success story that is David Joseph from Opportunities for a Better Tomorrow (OBT) cohort 6A. Mr. Joseph came to OBT wanting to find employment so he could get his own apartment. His living situation at the time wasn't stable but during the application process he consistently followed up with staff about being hired through the Young Adult Internship Program (YAIP). YAIP is program that was jointly developed by the NYC Young Men Initiative (YMI) and NYC Center of Economic Opportunity (CEO) and is implemented via the Department of Youth and Community Development (DYCD). It stands to serve 17-to-24 year olds who are not currently enrolled in school or working. The program begins with a three week job readiness training followed by a 10-week internship experience at worksites in a variety of professional fields, during which participants can even earn up to $2,500 in addition to at least nine months of follow-up services. Mr. Joseph was hired and interned at Dynamex as a mail room clerk. He maintained perfect attendance at his worksite and during the educational workshops. Mr. Joseph also joined as was a critical member of the YAIP debate team.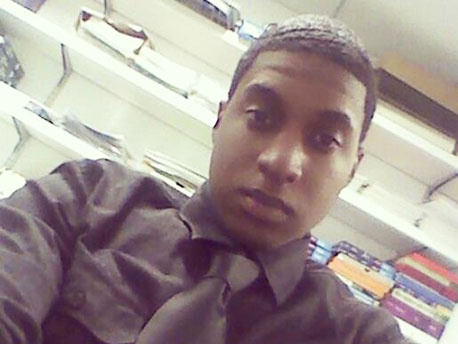 During the last week of the internship Mr. Joseph informed us he was hired permanently at Dynamex on a full-time basis. Within three months Mr. Joseph was promoted to the entry level supervisor position and manages two other staff members. He said now that he is a manager all of the complaints comes to him first but he's willing to handle it. He currently has his own apartment and enrolled in John Jay college's Spring semester and plans to major in legal studies. Mr. David Joseph is a person who understood the benefits of the YAIP program and took full advantage of it. He was as vocal as the other interns in his group but his actions spoke the loudest.
For more information about the Opportunities for a Better Tomorrow Program as well as the Young Adult Leadership Program, please visit their websites, www.obtjobs.org and http://www.nyc.gov/html/dycd/html/jobs/internship.shtml.