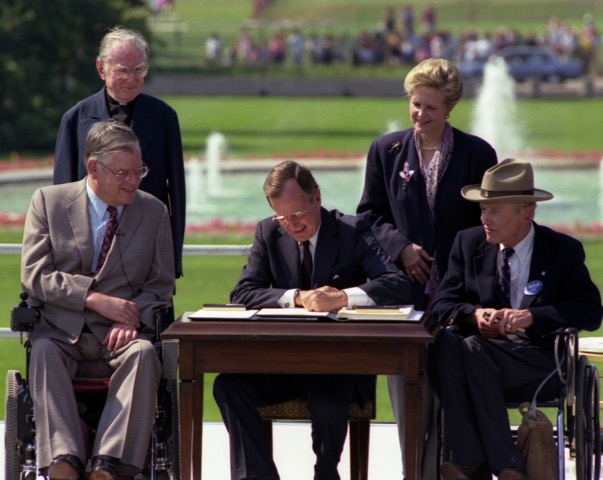 GAINING ACCESS: THE NEW YORK CITY DISABILITY RIGHTS MOVEMENT
In celebration of the twenty-fifth anniversary of the Americans with Disabilities Act of 1990 (ADA), is the first museum exhibition about the New York City Disability Rights Movement. It is opening to the public this Thursday, July 2, 2015.
"Gaining Access: The New York City Disability Rights Movement" charts the history of the modern movement, which arose in the early 1960s and illustrates the rise of disability as a demographic and social issue. Accessible transit, building access, and curb cuts in sidewalks are some of the battlegrounds and hard-won victories described, along with battles for deinstitutionalization of people with neurological and cognitive disabilities.
The exhibit chronicles stories of civil disobedience and self-advocacy--tales of advocates who recognized that they needed to remake the world in order to fully participate in it. "Gaining Access" is the first public document to recount our history, on a par with the civil rights struggles waged by other groups of Americans. Do not miss this opportunity to witness and re-live this profound social transformation.
"Gaining Access" is curated by historian Warren Shaw, and presented in partnership between the Brooklyn Historical Society and the Mayor's Office for People with Disabilities. It will run from July 1, 2015 through October 23, 2015.
The Brooklyn Historical Society is located at 128 Pierrepont Street (at the intersection with Clinton Street) in Brooklyn Heights. It is open Wednesdays through Saturdays from noon to 5 pm. Suggested admission is $10; admission is free on Fridays to people with disabilities.
About the Americans with Disabilities Act
Laws Protecting the Civil Rights of People with Disabilities in NYC