Get Involved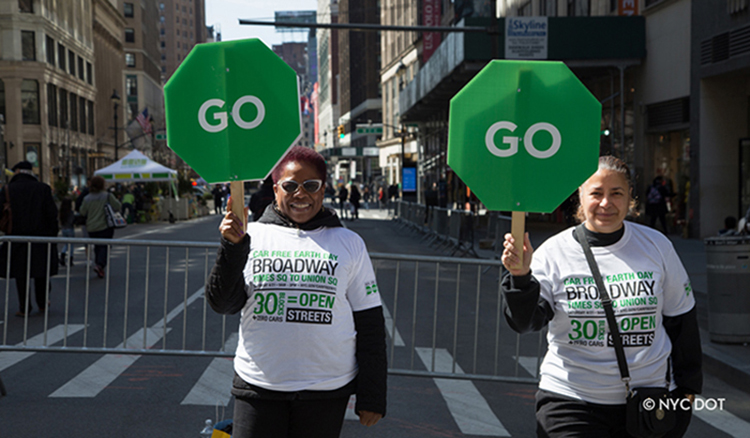 Do you love New York City? Are you passionate about the environment, health and fitness, or arts and culture? If you answer yes to any of these questions, consider partnering with us on future Car-Free Earth Day or Summer Streets events and help make the streets come alive with exciting programming and activities!
Brand Sponsors
Corporate entities may submit ideas for event sponsorship of Car-Free Earth Day and Summer Streets at varying levels. All event sponsorship inquiries may be emailed to sponsorship@dot.nyc.gov.
Programming and Performance Partners
Free programming and performances for people of all ages and abilities are offered at Car-Free Earth Day and Summer Streets. Artists, performers and nonprofit organizations present public art installations, dance, musical and theatrical performances, educational workshops, fitness classes and other unique activities.
Volunteers
Volunteers are needed at select events and locations to assist with crowd control, handing out free giveaways and much more. **Please Note** Volunteers must be at least 18 years of age and must be able to work outside in variable weather conditions. For more information on volunteering, email carfreenyc@dot.nyc.gov.