Sign up to Volunteer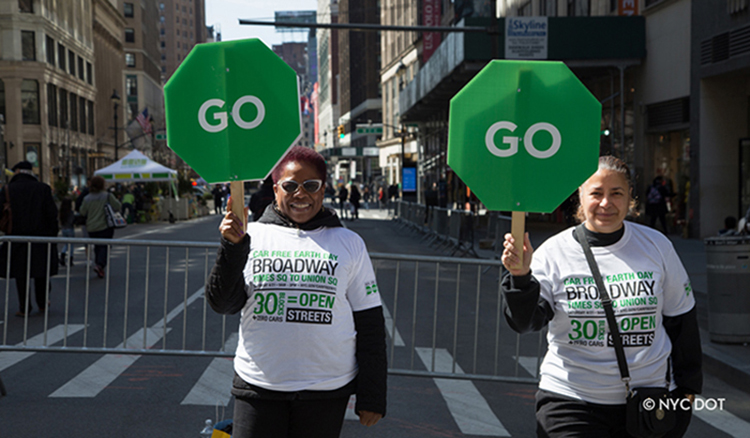 Do you like New York City? Are you passionate about the environment, climate change or sustainability? Do you like cycling, running or walking? Do you like yoga or fitness? If you answer yes to any of these questions, sign up to volunteer at Car Free Earth Day to help make the streets come alive with exciting programming and activities!
NYC DOT is looking for a group of eager and enthusiastic volunteers to assist us with Car Free Earth Day. Volunteers will assist with crowd control, handing out free giveaways and much more! Come join us to experience the "open road" free of vehicular traffic!
You can work a morning shift (8 am to 12 pm) or an afternoon shift (11 am to 3 pm) so that you can also participate in the event. If you are looking for more volunteer hours, you can work both shifts. And don't worry, we will make it worth your while to get up early and volunteer! All volunteers will receive a commemorative shirt.
For more information on volunteering, email carfreenyc@dot.nyc.gov.
We hope to enjoy the streets with you at Car Free Earth Day.
**Please Note** Volunteers must be at least 18 years of age and must be able to work outside in variable weather conditions.